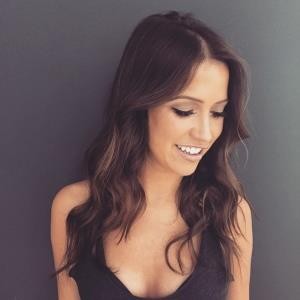 Nick Viall's appearance on Kaitlyn Bristowe's season of "The Bachelorette" has displeased a number of fans as well as contestants, who feel it is unfair to give Viall yet another shot at a television romance.
As fans of "The Bachelorette" know, Viall was a contestant on Andi Dorfman's season of the dating reality show, and even made it to the finale. However, Dorfman decided to ditch Viall for Josh Murray. Viall did not take the break up lightly, as he later resorted to sex-shaming Dorfman.
This made him one of the most hated personalities on the reality dating show, and his appearance on Monday's episode hasn't pleased anyone, except Bristowe who seemed jubilant.
But Dorfman has a word of advice for Bristowe, "One word.... RUN! Okay two... RUN FAST! #TheBachelorette," the former assistant district attorney tweeted on Monday.
A number of fans are also not pleased that Bristowe has given Viall an opportunity to date her. Here's what one fan has to say: "I too have lost respect for not only Kaitlyn but the producers of the show. Nick humiliated Andi by running his mouth about the fantasy suite and for them to allow this is also disrespectful. This season is awful and I hope I make it to the final rose...so boring and negative!!"
The discussion on whether it is right for Viall to come back has only begun, but it's clear that Bristowe is smitten by him. Does that mean Viall has a shot at being the winner of the 11th season of "The Bachelorette"?
Sadly, that won't be the case, according to spoiler guru Reality Steve. "Kaitlyn rejected both Nick and Shawn. She is single… Just know that Kaitlyn chose neither Shawn or Nick and she is a single woman. She's also not still dating them. She rejected both and left the show as a single woman, choosing not to continue on with either of them," the blogger wrote.
"The Bachelorette" airs Mondays on ABC.