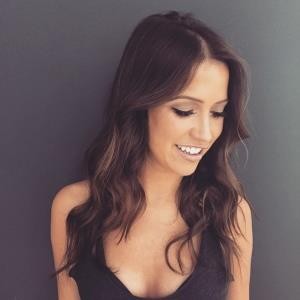 The promo for the upcoming episode of "The Bachelorette" has given rise to a lot of chatter, as it shows Kaitlyn Bristowe getting intimate with a contestant shortly after meeting him.
Bristowe received a lot of backlash for this, and she has now opened up about the controversy, saying she doesn't regret sleeping with him.
"I don't think that's a crazy thing to sleep with somebody when you're trying to be in a relationship with them," the brunette beauty explained to ET's Nancy O'Dell. "I'm a 30-year-old woman and I make my own decisions and intimacy to me is a part of every relationship and I don't know why everyone is so shocked by it. It's 2015," she said, according to Fox News.
Bristowe added that the only thing she regretted was the timing. "I'm not ashamed of it -- I just regret the timing. But I'm also not afraid to talk about it. I don't really have a problem talking about that kind of thing. I think when you're looking for a lifetime partnership, intimacy is obviously a part of that. I think maybe I'm just the first Bachelor or Bachelorette to talk about that on TV."
The identity of the man she slept with is still a mystery, but rumours are rife that it could be Nick Viall, who grabbed limelight after appearing on Andi Dorfman's season of "The Bachelorette."
It remains to be seen if fans' guess is correct, and the only thing Bristowe let out about the mystery man is that she did go on a few dates with him before they decided to take the next step.
She also spoke about Viall's appearance on the show, saying she was touched that he left everything to get a chance to win her love. Reportedly, they were friends before she became the "Bachelorette."
"It was a friendship in my mind. I hadn't even thought of a relationship with him," she explained. "And then I saw him and he booked a one-way ticket, and he left his job and it was for me, [I thought if] there was a sliver of a chance that I see somebody that I could spend my life with, I'm going to explore that."
"The Bachelorette" airs Mondays on ABC.