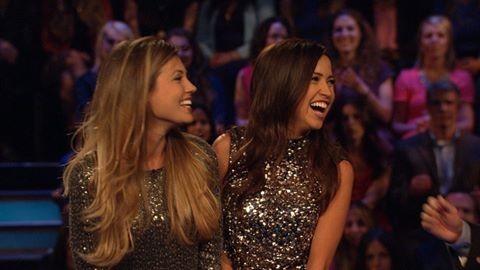 A new season of "The Bachelorette" is set to premiere on Monday, 18 May with two girls fighting for yet another chance to find love.
The premiere will see Kaitlyn Bristowe and Britt Nilsson, who were contestants on Chris Soules' season of "The Bachelor", welcoming the 25 contestants, and one contestant that impressed them with his crazy intro was Shawn E, an amateur sex coach.
According to Us Weekly, the 31-year-old Canadian ditched the usual limo ride, and instead chose a hot tub convertible as his mode of transportation. The car was fitted with a Jacuzzi, and Shawn was submerged in water from the waist down as he made his grand entrance.
Although the girls found the entry hilarious, some of the other contestants weren't pleased.
"That car sucks!" junkyard specialist Ryan shouted. "Dude... You suck, dude."
The official biography of Shawn does not give away much about the contestant, other than that his favourite holiday is Valentine's Day and his biggest date fear is passing gas.
However, Reality Steve has some info on what actually goes on in the first episode, and based on what he has dished out, the girls aren't too impressed with Ryan, the junkyard specialist.
"There are two themes to episode 1: Which one do the guys like and, well, Ryan McDill," Steve wrote on his blog. "We've seen the first night drunk on this show before. Happens every season. You've just never seen first night drunk like Ryan McDill. McDill should become a verb after Monday night. Like, 'I went out last night and got totally McDill'ed.' There is ZERO drama on night one outside of Ryan McDill. He's the center of it all."
Bristowe is even believed to have said that if she had to give the worst impression rose out that night, it would definitely go to the junkyard specialist.
"The Bachelorette" airs Mondays on ABC.