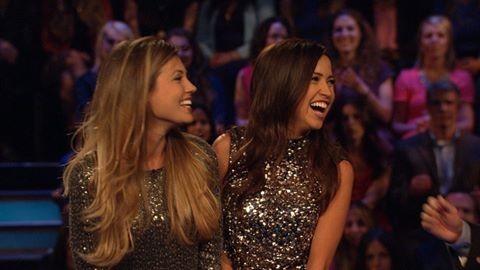 The upcoming season of "The Bachelorette" is an unusual one as it will see two ladies vying to win the attention of close to 25 men before a final "Bachelorette" is announced.
While this is sure to make things between the two contesting "Bachelorettes" – Kaitlyn Bristowe and Britt Nilsson – awkward, Bachelor Nation host Chris Harrison recently revealed that the situation ended up being awkward for the guys as well, who were at a loss at how to impress these women.
"It ended up being more awkward for the guys," Harrison told Yahoo! TV. "They got out of the limos and there were two women they had to get to know and impress. Guys are bad at these introductions anyway.
"They have very little game and it's hard enough to come up with something that isn't too cheesy and that makes a good first impression."
Harrison also revealed that there will be a lot of drama in this season of "The Bachelorette." But the fights wouldn't be among the girls.
"It is a very aggressive first night. You could never put this many type-A dudes with that much testosterone running through their veins in the same room competing for the same woman without guys rubbing each other the wrong way," he revealed. "It was the closest we've come to a full-on throwdown in the history of the series. It's mostly a good group, but there are always a few rotten apples."
According to Reality Steve's spoilers, Bristowe ends up being the "Bachelorette." But Nilsson will stay on the show, although it's too soon to say in what capacity.
ABC recently revealed the bio of all the contestants, and a quick glance through them shows that about half of the men are 6-foot-2 or taller. Also, there are a number of people with weird jobs such as amateur sex coach, healer and a junkyard specialist.
"The Bachelorette" 2015 will premiere Monday, 18 May on ABC.