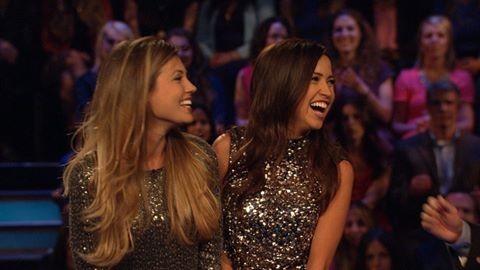 There are just two weeks to go before a new season of ABC's dating reality show "The Bachelorette" airs, and this time around contestants will get an opportunity to choose who they want as the "Bachelorette."
As revealed earlier, Kaitlyn Bristowe and Britt Nilsson -- contestants from Chris Soules' season of "The Bachelor" -- will compete to claim the title of "The Bachelorette," and according to Reality Steve, Bristowe will emerge the winner.
It is not immediately known what role Nilsson will play in the upcoming season of the show, but Reality Steve noted that she has managed to develop her own love story on the show. Reportedly, Nilsson is dating someone named Brady Toops who showed up on the first night of the show.
He is believed to have eliminated himself after Bristowe was voted as "The Bachelorette," as he came on the show to try his luck with Nilsson.
"In case you are just joining today and have missed some of the spoilers over the past 6 weeks, the guys chose Kaitlyn and she is the "Bachelorette." However to appease the Britt fans who definitely would've rioted the streets of LA if their precious one didn't get a love story, Britt is in her own relationship now with one of the guys from the first night, Brady Toops," Steve noted on his blog.
Steve further added that Nilsson and Toops seem to be serious about their relationship, as they have been spotted out in public together quite a number of times.
"This past Saturday, Britt and Brady were in Cardiff by the Sea, CA (small town north of San Diego) hanging out with I believe her sister, her brother in law, and her two nephews. So those asking if Britt and Brady are still together, here's plenty of exclusive pictures and a video to confirm they are," Steve wrote, along with pictures of the duo hanging out together.
Meanwhile, Bristowe will find her prince charming this week, as Steve noted that the final rose ceremony will take place shortly.
"The Bachelorette" premieres 18 May on ABC.