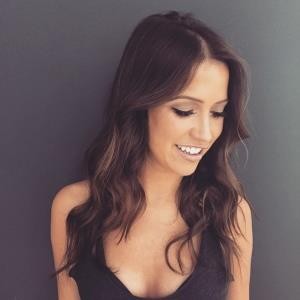 Season 11 of "The Bachelorette" has just started, but Kaitlyn Bristowe, the star of the current season of "The Bachelorette," has come under fire for allegedly having sex with a contestant.
A recently released five-minute trailer of the current season of the dating reality show features Bristowe tumbling in bed with a contestant, and she is heard saying that the physical aspect of the relationship is important to her.
However, she gets caught in the act halfway as the contestant with whom she has sex is shown running out naked after someone knocks on the door.
"I don't understand, it just happened," she said during a confessional on the show. "I don't think I'm a bad person and I'm not ashamed of myself, but I do have other relationships and one of those relationships went too far too fast. That was something I did. I made a huge mistake."
Bristowe later told the rest of the contestants about her "huge mistake," and understandably, not everyone was happy. "I don't question his intentions. I question your intentions. I feel like you're here to make out with a bunch of dudes on TV," one contestant said. Another expressed a desire to leave the show.
However, it is not immediately known if anyone will actually leave the show due to Bristowe's indiscretion.
So who is this contestant with whom Bristowe had a sexual relationship? Fans will have to wait for a few more days to know his identity, but spoiler guru Reality Steve revealed that the "Bachelorette" ends up having sex with Nick Viall at some point before the Fantasy Suite dates.
"I know you have questions based on the teaser. I can tell you that Kaitlyn admits to the guys she had sex w Nick on the show," the spoiler guru said in a tweet.
Viall, who first made his appearance on Andi Dorfman's season of "The Bachelorette", will make a comeback this win Bristowe's heart, and if Steve's spoilers are correct he won't be eliminated until the finale.
"The Bachelorette" airs Mondays on ABC.