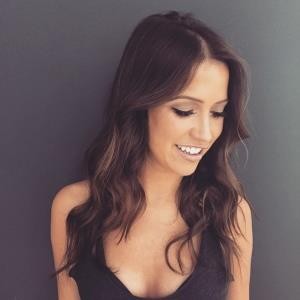 After his controversial exit from Andi Dorfman's season of "The Bachelorette," Nick Viall is apparently getting yet another shot at love with Kaitlyn Bristowe.
It is no secret that Viall is enamoured by Bristowe, who was last seen on the previous season of ABC's "The Bachelor" starring Chris Soules. Throughout her stint on the dating reality show, Viall has been tweeting several flattering messages, claiming Bristowe to be the "total package."
Calling her incredible, Viall even stated that he would never be bored around Bristowe.
And now, if Reality Steve's sources are accurate, the former "Bachelorette" star appears to be a contestant on season 11 of "Bachelorette," as he was spotted making out with Bristowe last week.
"It sure as hell seems like Nick is a contestant on the show now if he's seen being filmed making out with her," Reality Steve wrote. "I'm just putting two and two together here. He wanted on the show to ask to date her, and then they're seen making out alone while being filmed, so it sure looks and sounds like Kaitlyn is up for it."
As fans of the dating reality show would know, Viall became a controversial contestant on Dorfman's season after he called her out for sleeping with him during their Fantasy Suite date. Although he received a lot of backlash for revealing details about their time together, Viall gained a number of fans who believed Dorfman played with Viall's emotions.
So when Dorfman and beau Josh Murray announced their split early this year, a section of fans believed Viall would try to rekindle his romance with the former assistant district attorney. But Viall apparently did not want to revisit his past.
"No. In a lot of cases things happen for the right reason and in our case it did," he told E!Online. "I'm excited about the people I have in my life now. What happened with Andi is in my past and it's going to stay there. I moved on. I don't want to move backwards."
"I'm dating and it's been fun. I enjoy being out there. But I haven't met that girl yet."