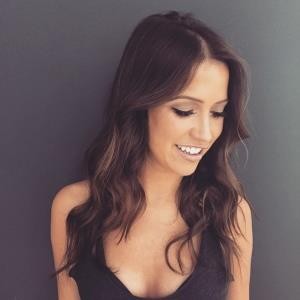 Kaitlyn Bristowe might have accidentally revealed the winner of season 11 of "The Bachelorette", thanks to a picture she posted on Snapchat.
On Friday evening, the dance instructor from Canada posted and then quickly deleted a picture of her in bed with someone resembling Shawn Booth, the Ryan Gosling look alike, who is one of Bristowe's current favourite on the show.
"Bachelorette" fan @GraceanneParks was able to take a screenshot of the Snapchat photo before Bristowe deleted it.
Well Kaitlyn just gave away who won the bachelorette on snapchat @RealitySteve pic.twitter.com/MlbIX3fNQx

— Graceanne Parks (@GraceanneParks) June 13, 2015
Although filming wrapped up a while back, "The Bachelorette" contestants are contractually prevented from revealing their final choice before the finale airs on ABC. Therefore, most winners go to great lengths to keep their relationship a secret.
Interestingly, this faux pas of Bristowe's has revealed that spoiler guru Reality Steve's prediction regarding Bristowe's final choice could be wrong. According to Steve, both Nick Viall and Booth last till the final episode, but Bristowe does not give the final rose to either one of them.
"Shawn and Nick are your final two. And now I can officially say it: I love Kaitlyn Bristowe. Ladies and gentleman, let me introduce to you to the female Brad Womack!!!! Kaitlyn rejected both Nick and Shawn. She is single," Steve wrote in a blog post.
"Just know that Kaitlyn chose neither Shawn or Nick and she is a single woman. She's also not still dating them. She rejected both and left the show as a single woman, choosing not to continue on with either of them," the spoiler guru added.
In the meantime, the upcoming episode will see Booth confronting Bristowe regarding her decision to let Viall on the show. Although Bristowe assures Booth that she feels a strong connection with him, Booth doesn't believe her, causing her to burst into tears.
"I've told you from day one how strongly I feel about our connection. Like, this is not taking away from that," Bristowe says.
"Bachelorette" airs Mondays on ABC.