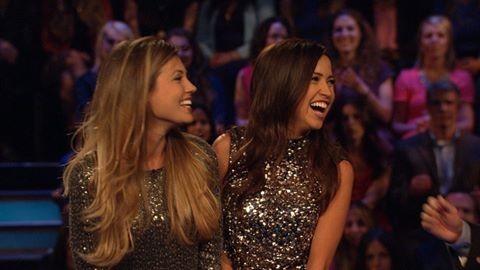 Kaitlyn Bristowe, who just started her journey on "The Bachelorette", might not have a happy ending after all, as spoilers indicate that she is still a single woman.
According to spoiler guru Reality Steve, Bristowe's final two picks are Shawn Booth and Nick Viall, who first made his appearance on the show during Andi Dorfman's season. However, she rejects both of them in the finale, making her the female Brad Womack.
Womack first appeared in the 11th season of the dating reality show and became the first Bachelor not to choose either of the two finalists.
"Just know that Kaitlyn chose neither Shawn or Nick and she is a single woman. She's also not still dating them. She rejected both and left the show as a single woman, choosing not to continue on with either of them," Reality Steve wrote in a blog post.
On whether Bristowe will be as hated as Womack was, Reality Steve predicts she won't suffer much backlash. Although she will have her fair share of haters, Bristowe "won't be nearly as hated because she's a female and time has passed since Brad's season," the spoiler guru added.
The irony of this season is going to be that Bristowe, who was chosen by the contestants to be their "Bachelorette", ending up alone in the finale, and Britt Nilsson managing to find love with a contestant who appeared on the show just for her.
Nilsson is currently dating Brady Toops and the couple is said to be quite serious about their romance. The duo has been spotted out together a number of times.
"I don't know how much of Britt and Brady's relationship they will show during the course of the season, but I'm sure we'll get updates on it," Steve noted regarding their romance. "I had two exclusive reports of them in Nashville one weekend, then in San Diego in another weekend. Cameras weren't around, but it doesn't mean they weren't around other times. They're not going to completely ignore this relationship and I'm sure we'll get updates."
"The Bachelorette" airs Mondays on ABC.