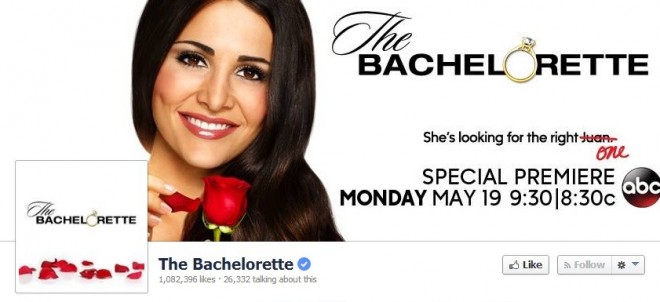 Andi Dorfman, star of season 10 of "The Bachelorette" appears to be smitten with contestant Josh Murray, and if there is any truth to the speculations doing the rounds, then the two might even end up together.
Blogger Reality Steve earlier reported that the former professional baseball player even gets the final rose and Dorfman will be shown as engaged when the "After the Final Rose" episode airs. And now, former Bachelorette star Trista Sutter, too, feels that Murray might be in the forefront of the race for Dorfman's hand.
"They seem to have really great chemistry," Trista told HollywoodLife regarding Dorfman and Murray, adding that Murray is one of her top choices.
The fact that Dorfman went on record to note that one of her favorite kisses was with Murray has tipped the scale in his favor.
"I loved my first kiss with Josh. He was so nervous, and I found it so adorable! I like a man who just goes in for the kiss, and in front of the mansion, dancing, that was the perfect moment. So romantic!" Dorfman wrote in her blog for People.
In the next episode, too, Murray and Dorfman will continue getting flirty as he lands a one-on-one date with the lawyer. Reality Steve reported that their next date will be in Marseille, France, where the duo will be serenaded by Ben Fields during a private concert.
Interestingly, there are many who want Dorfman to slow things down with Murray and concentrate on other contestants as well.
As HollywoodLife noted, "You make me nervous," appears to be Murray's date mantra, following which the two start making out. The HollywoodLife report went on to add that Dorfman should not choose a guy based on his looks alone, and that someone who challenges her intellectually should be given a priority.
Nick V, Marcus, JJ and Dylan might prove to be a better partner for Dorfman than Murray, according to the report.
Eric Hill, the contestant who died in an accident in April, was initially one of the top contenders for Dorfman's heart. But the previous episode saw Hill leaving the show after telling Dorfman that she was fake, and not many appear to be happy with how their relationship ended.
He was too good for you anyways. @AndiDorfman #Bachelorette #RIPEricHill

— Alyson Baxter (@alysonbaxter) June 3, 2014
So sad for @AndiDorfman that the last time she spoke with Eric was in a fight. @BacheloretteABC — Lisa Petrillo (@LisaPetrillo) June 3, 2014
andi dorfman can easily give up her lawyer job & work on a soap opera. nice acting. so FAKE! many people want to poke her face & eyes out!

— Ernesto Miguel (@ErnestoWrites) June 3, 2014
Episode 5 will not be airing on June 9, instead the reality dating show will return on June 16 at 8 p.m. ET.
Candidates who will be eliminated at the end of episode five include Marquel Martin, Andrew Poole, and Pat Jagodzinski, according to Reality Steve.