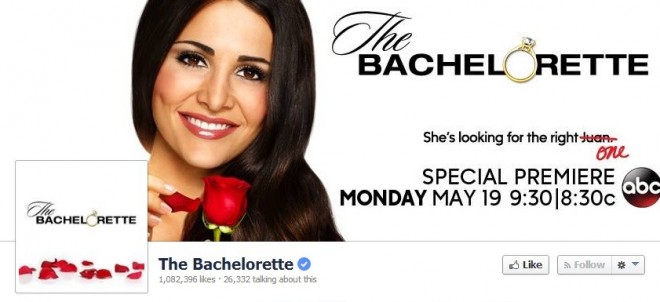 When 2014's edition of "The Bachelorette" premieres on ABC on Monday, Andi Dorfman will have 25 men vying for her attention. But not everyone is going to go away happy, as it has been rumoured that some six contestants will be sent home the first night itself.
Reality Steve reported that Josh Bauer, Dr. Jason Leep, Rudie Dane, Mike Campanelli, Steven Woolworth, and Emil Schaffroth will get the boot at the end of the episode, which is expected to be packed with surprises.
One such surprise comes in the form of former "Bachelorette" alum Chris Bukowski making an appearance on the show hoping to win Dorfman's attention.
However, he gets turned away at the gate.
Besides trying to impress Dorfman, contestants on the show will have to face her father, Hy Dorfman, who will give the contestants a piece of his mind before they start dating his daughter.
Talking about her dating experience on the reality show, Dorfman said that although she did not find love with Juan Pablo Galavis, she was committed to finding love, and this influenced her decision to appear on "The Bachelorette."
And the first day was nerve-racking, said Dofman.
"My gosh, my heart was pounding out of my chest the very first night when that first limo pulled up. Standing in front of that house, it was so surreal, and I didn't know if I was going to faint. I didn't know if I was going to be able to talk and, you know, the first limo pulled up, the first door opened, and it was just like, from then on out, go time," she said, according to Reality TV World.
The season will be dedicated to Eric Hill, the contestant who passed away following a paragliding accident. He will not be edited out of the season, multiple reports stated.
"I will always remember Eric's love for life," said Dorfman, according to Mail Online. "People say, 'Oh he lived life to the fullest.' But Eric really was the epitome of someone who lived life to the fullest.
"This man had amazing stories and great experiences. His sense of adventure inspired not only me, but every guy in the house, every producer, every crew member. Everybody says they want to do stuff in their life but he was really doing it," she said.
Season 10 of "The Bachelorette" will air on May 19 at 8.30 p.m. on ABC. To watch the episode live, click here.