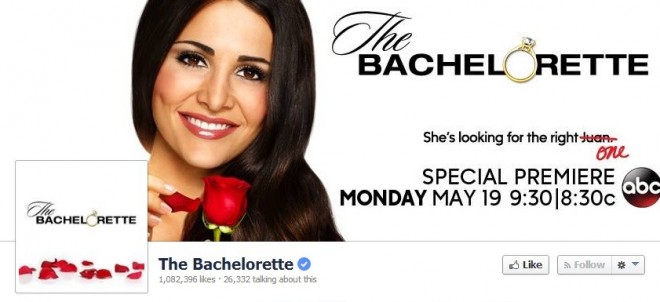 The 10th season of "The Bachelorette" featuring Andi Dorfman is finally coming to an end on Monday, with the former assistant district attorney from Atlanta, having to make her final choice between Nick Viall and Josh Murray.
Dorfman clearly shares a strong chemistry between software sales executive Viall, and former professional athlete Murray, but it remains to be seen who will convince Dorfman to dream a future with them.
Speculations of Murray winning season 10 have been doing the rounds ever since Reality Steve reported the same on his blog, but several reports swirling around suggest that Viall was her initial choice.
"Andi had deep feelings for both Josh and Nick, and she initially chose Nick to win," a source close to the production told OK! Magazine.
"But just minutes before she was set to tape, she had a change of heart and picked Josh instead," the source added.
What prompted Dorfman's change of heart is still unknown, but the OK! Magazine source added that several other contestants had warned Dorfman about Viall and his false charms. "A few of the guys warned Andi that Nick was shady. But she was fooled by his charm."
Reportedly, Dorfman was apprehensive of choosing Murray, as he is an athlete, and she has had bad relationships with jocks.
"But she knew in her gut that Josh was the one," the source said, adding, "She'll never admit that she initially chose Nick."
Early this month, Life & Style, too, reported that Dorfman changed her pick after her "disastrous" fantasy suite date.
The mystery of who Dorfman chooses to be her partner will be solved in the three hour finale, which will see both Viall and Murray meeting Dorfman's parents; her final one-on-one dates with the contestants, and the After the Final Rose special.
Here is the official synopsis of tonight's episode.
"After Andi's dramatic breakup with Juan Pablo last season, she refused to give up on her search for her one great love. After surviving shocking twists and turns and a journey filled with laughter, tears and love, Andi narrowed down the 25 bachelors to two fabulous guys – Josh and Nick.
"Josh is the type of man Andi has always dated in the past – handsome, athletic and playful – but Andi is plagued with a nagging doubt that he may be too good to be true. Her relationship with Nick is undeniably passionate and filled with an intensity she has never known, but she worries that it may be overwhelming. "
The synopsis further adds that the dramatic conclusion of season 10 of the dating reality show will see Dorfman torn between her final two contestants.
To watch the finale live, go to http://abc.go.com/watch-live.
The Bachelorette's season 10 finale airs on Monday night at 8 pm ET on ABC.