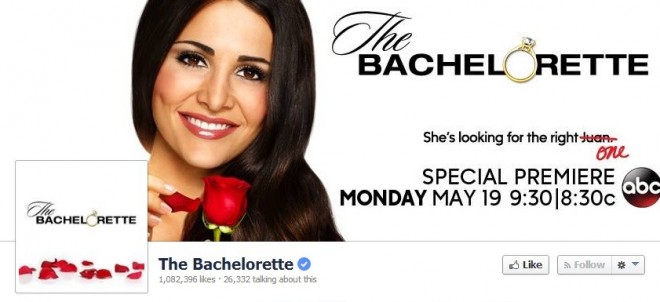 "The Bachelorette" is slowing winding towards its finale, and Monday's episode saw Andi Dorfman picking her top three choices – Josh Murray, Chris Soules and Nick Viall.
The Hometown Dates episode allowed Dorfman to meet the families of the contestants, and while some dates were fun, there were plenty of intense moments as well, especially with Josh's family.
Josh is rumored to be Dorfman's final choice, and Dorfman appeared to be a bit taken aback, when she realized how invested his family is in his brother's football career.
Josh's brother, Aaron Murray, is a former starting quarterback of the University of Georgia and current backup for the Kansas City Chiefs, and it seemed to irritate Dorfman that Murrays were focusing more on Aaron than Josh.
It didn't help matters much when Josh's dad told Dorfman that her weekends would be all about supporting Aaron and his career.
"We're all a very athletic family... and we go places," Dennis, Josh's father, explained to Dorfman. "Could you see yourself coming with us as a family to football games, where Aaron may end up ending up?"
"Yeah, I mean, like, I would love to do that," she replied.
But later, she told the camera that she hoped Josh's family would let them chart out their lives.
"I definitely hope that Josh's family is ready to accept that if Josh and I end up together we'll be making our own family and we're never going to abandon our separate families, but our family will be the priority," she said.
All said and done, Josh might be the best choice for Dorfman, as they share a number of common interests, with sports being one. In a one-on-one chat with his mother, Josh even declared that he is in love with Dorfman, and his mother seems to be happy with his choice.
"I know that my son is madly in love with Andi," Lauren tells the cameras, "and if Josh and Andi wind up together, his wife will be his priority."
Interestingly, Dorfman too appears to be falling for Josh, and Sharleen Joynt, a former contestant on Juan Pablo Galavis edition of "The Bachelor" made a case for the Dorfman and Josh noting that they appear to be the male and female version of each other.
"There's something about Josh and Andi together that makes me feel like they're the male and female versions of each other. Like, they could ALMOST be brother and sister if it weren't for their obvious chemistry," she wrote in her blog.