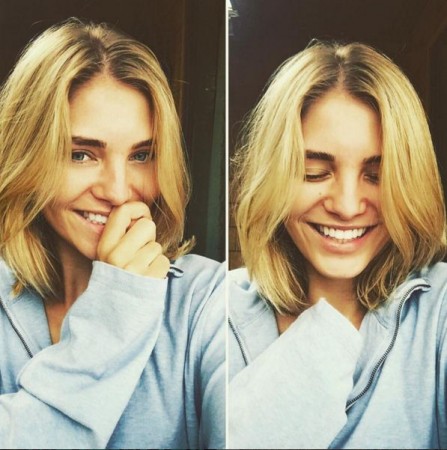 The latest episode of ABC's "The Bachelor" promises a lot of drama, scheming and frustration for Ben Higgins. The bachelor has to make some difficult choices during the course of Season 20 Episode 6. Who will be sent packing?
Last week's episode ended on a cliffhanger. Audiences watched Ben talk to Olivia after the many complaints he received from the other contestants. However, the episode did not reveal if Ben took away her rose and asked her to leave.
According to Reality Steve's spoilers, Olivia will keep her rose. Ben will give her a second chance, much to the disappointment of the other ladies. However, they will not let it ruin their mood because Season 20 Episode 6 has in store a lot of dates: a one on one; a group date and a rare two on one date.
Ben and the women will travel to the sandy shores of the Bahamas for the upcoming episode. A vacation on the island sounds blissful, right? Wrong. The salesman from Denver will eliminate three contestants when Season 6 Episode 20 ends.
In the promo, Lauren Bushnell and JoJo Fletcher are seen in tears. At one point in the video clip, Lauren says, "I feel like a fool" and walks away from the cameras. Is she in trouble? So far, Lauren has been one of the frontrunners in the competition, but it looks like Ben may have given her a raw deal in the latest episode.
According to the synopsis on TV Guide, two bitter enemies will go on a two on one date with Ben. Could this be Emily Ferguson and Olivia Caridi? The two have never got along and if they are selected as part of the date, Ben will most probably have to play the role of a referee. Will this be Olivia's last and final date?
Reality Steve also says that a very angry Ben is forced to talk to a contestant he has no interest in. Leah Block, who has not yet had a single date with Ben, will seek reassurance from him, but it may just backfire on her.
Based on the spoilers, we predict that Ben may just eliminate Olivia, Lauren and Leah.
Tell us what you think in the comment section.
Season 20 Episode 6's synopsis on TV Guide reads:
"Ben and the ladies travel to the Bahamas where he takes one bachelorette deep sea fishing and out for dinner, but she makes a confusing confession that puts their relationship in jeopardy. Later, a group date occurs on an island inhabited by pigs; and two enemies go on a two-on-one date with Ben to a private island."
"The Bachelor" Season 20 Episode 6 airs on Monday, 8pm on ABC. You can live stream the episode via ABC GO.