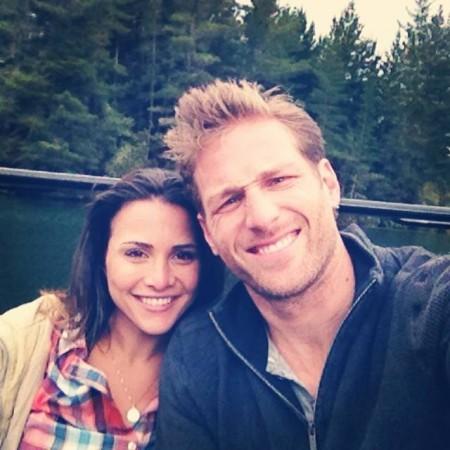 Andi Dorfman's departure from the show after her overnight date with Juan Pablo has become a hot topic, with many speculating what actually went inside the Fantasy Suite to irk Andi so much that she had to leave the show.
Everything was fine at the beginning of their date and viewers got to see Andi and Pablo playing soccer on the beach, indulging in a lot of hugging and kissing. And they soon decided that they are serious about each other to use the key to the Fantasy Suite.
While the next morning saw Pablo saying that Andi could be the one, Andi was feeling exactly the opposite and called her time in the Fantasy Suite a nightmare.
Reportedly, Pablo brought up Clare during his date with Andi, which upset her, and was uninterested in getting to know more of Andi and did not give her a chance to express her feelings.
"Waking up this morning I could not wait to get out of the fantasy suite," Andi is heard saying. "I saw a side to him that I didn't really like and the whole night was just a disaster!"
Andi also alleges that Pablo talks without thinking, and this tendency of his is hurtful. While Pablo calls it being honest, Andi thinks that the football player is being a complete asshole.
Pablo's reaction, when Andi told him about her intention to leave the show, also did not go down well with the 26-year-old assistant district attorney from Atlanta. Pablo's flippant "OK", when Andi told him that she is not in love with him, has Andi questioning if Pablo had feelings for her.
She also accuses him of never wanting to discuss anything serious with her, such as her religion or how she wants to raise her children.
Meanwhile, Chris Harrison, host of the show, told TV Guide that he knew before they went into deliberation that Andi was getting ready to leave the show.
"We heard from him first, and then her producer calls like, "Um, we have an issue. It was a nightmare." How could two people have such a differing opinion on how a night just went? But when you have that disconnect that you've had with Juan Pablo...," he told the website.
Harrison also refuted claims that things went downhill for Andi and Pablo after they had sex, and added that the feels things did not go that far.
So, is Pablo sad that Andi has left the show? "Am I disappointed? Maybe a little," he said at the end of the show. "Andi had everything."