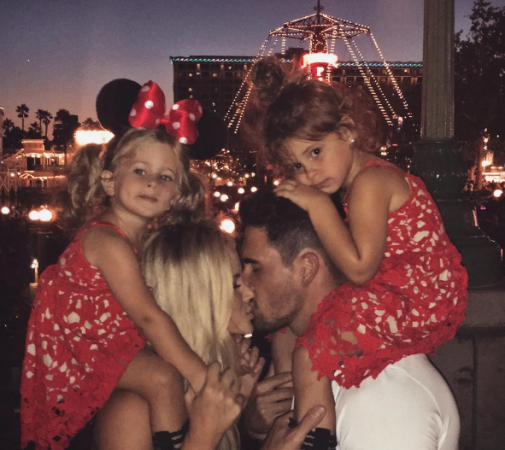 "Bachelor in Paradise" star Amanda Stanton's former husband has reportedly sued her for putting her kids in harm's way. Stanton, who got engaged to Andi Dorfman's ex Josh Murray in the Season 3 finale of "Bachelor in Paradise," has two children with Nick Buonfiglio and court documents obtained by TMZ shows that he was taking her to court for indirectly compromising the safety of their children.
Stanton has been "scrutinised for how she acted by hundreds of thousands of fans, and it has put my daughters in tons of media attention, which I believe is causing harm," the court document revealed. He is also asking to increase child support.
Stanton's income is around $20,000 per month, thanks to promoting products on Instagram and other social media, and as a result he wants her to pay more in child support.
On top of this, Stanton is also believed to be facing issues in her romance with Murray. According to an ET source, it has been a tough road for the duo.
"Josh and Amanda are still engaged, but it's been a tough road. They have broken up a couple times since getting home and have had a rough start to their relationship," the source told ET.
"Part of it in the beginning was the distance, and the other part was added pressures like dating in the real world," the source added of the couple who has since moved in together. Murray, who is from Atlanta, is now living with Stanton in Irvine, California.
"Amanda has two little girls and of course that is going to add a different kind of pressure to a new relationship," the source added.
"Bachelor in Paradise" was Murray's second stint on a dating reality show. He was a contestant on Season 10 of "The Bachelorette" where he found love with Dorfman. But their engagement did not last long, and later Dorfman accused him of being emotionally abusive.