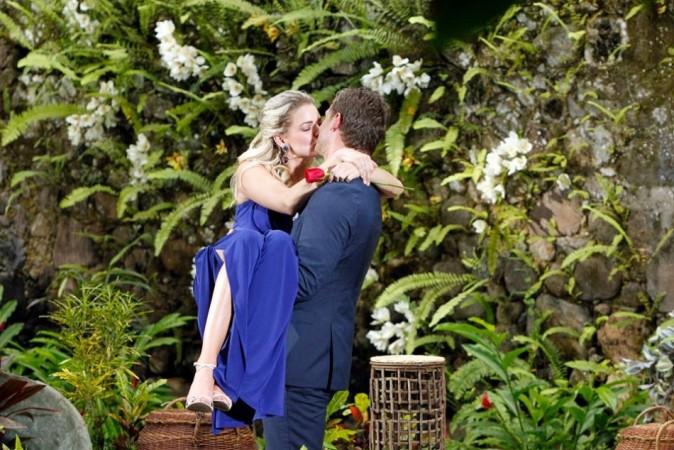 "The Bachelor" couple Nikki Ferrell and Juan Pablo are said to be going through a rough phase once again. Pablo, who recently joined the VH1's show "Couple's Therapy", hinted in an interview that he and Ferrell would have called it quits if not for therapy.
"If we were dating already, why not take the chance and get some therapy and see an expert? ," Pablo said adding that otherwise "he and Ferrell would have killed each other," reported Extra TV.
Ferrell and Pablo's appearance on the VH1 show was confirmed by People. The two will be seen alongside other couples, including Jenna Jameson and John Wood, Deena Cortese and Chris Buckner and others.
Being on the show apparently helped Ferrell and Pablo. They were able to deal with communication issues and how Pablo could talk to his daughter about his relationship with Ferrell.
The two were also reportedly having long distance relationship problem. Pablo lives in Miami while Ferrell in Kansas City. They however managed to evade the long distance relationship issue with the help of the therapy.
"It's part of the process... part of the things I thought we were okay but they were not okay with her," added Pablo.
Interestingly, Pablo has not proposed to Ferrell yet though there were rumours that he would pop the question when the "The Bachelor" season 18 ended. Since then, there has been speculation about the shelf life of the couple's relationship.
It was reported earlier that Pablo's flirting habits has taken toll on his relationship with Ferrell. However, Ferrell had played down the rumours time and again.
"We're doing great," Ferrell, 27, told the magazine about the reports, adding, "We are very happy together. He does a better job of ignoring it than I do. I read what people say, and it does hurt my feelings. I'm only human. But really, we are happy and doing well."
Pablo had also said on previous occasion that, "People are going to say what they want to say. I can't pay attention to that. I don't like to read what people write, because they don't know what our relationship is all about," according to the magazine.
Pablo and Ferrell can be seen in their second television show, "Couples Therapy" Season 5 premiering on 10 September at 9:00 p.m. ET on VH1.