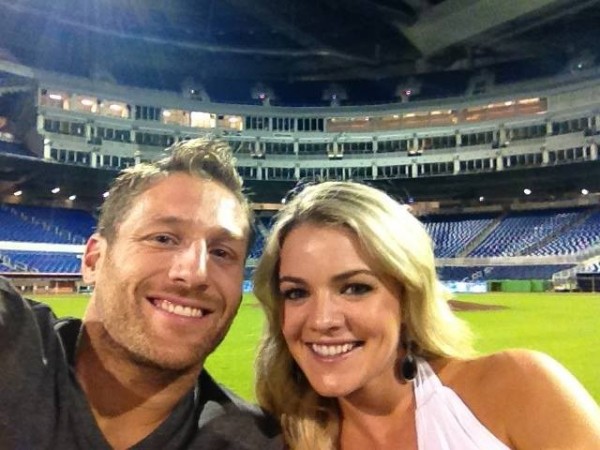 "The Bachelor" season 18 star Juan Pablo Galavis has sparked cheating rumors once again after he was spotted getting cozy with a realtor at a tennis tournament in Miami.
Reports have it that Galavis had eyes only for Lena Lowell, a realtor, and that the couple hardly paid any attention to the tennis tournament.
"Juan Pablo and the woman chatted, smiled and shared food during the match," an eyewitness told Star, according to Radar Online.
"They spent so much time interacting, he barely paid any attention to tennis. If I were Nikki, I'd be livid when I found out where he'd been, and with whom," the eyewitness added.
Galavis and "The Bachelor" winner Nikki Ferrell's relationship had been marred by controversies, with several reports indicating that Galavis is not serious about his girlfriend and has no intention to marry her.
His reluctance to propose to Ferrell or profess his love has not gone down well with viewers, who feel he came on the show to gain fame and money.
Reports that Galavis is a deadbeat dad has not helped his image.
Meanwhile, Ferrell, too, has been accused of appearing on the dating reality show for fame and money and speculations swirling around suggest that their charade of being a happy couple will not last long.
"The relationship fell apart after the fantasy suite dates," an insider told OK, Reality TV World reported. "When Nikki found out Juan Pablo had been sleeping around, she went crazy."
Reportedly, Ferrell is unhappy with the way Galavis' fantasy suite date with Andi Dorfman went, and she is convinced that Galavis slept with Dorfman.
"Juan Pablo and Nikki are doing a great job acting like they are madly in love, but they're just faking it. They know staying together pays," added the insider.
Surprisingly, this is not the first time Galavis, who is considered to be the most unpopular "The Bachelor" star ever, has been accused of being unfaithful to Ferrell.
In the three months since the final rose ceremony was filmed and aired, Ferrell believes that Galavis had slept with a number of women, and her suspicions were confirmed when he refused to clear her doubts, reports indicated.