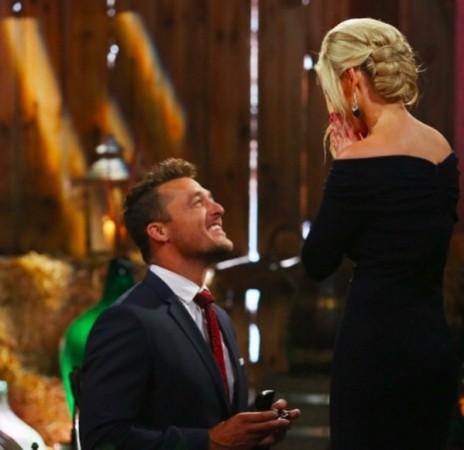 Chris Soules and Whitney Bischoff called it quits just two months after the finale of "The Bachelor", and from the look of things the farmer from Arlington, Iowa has moved on since the split.
Soules recently took to Instagram to celebrate his niece's graduation, and even if he was upset over the split he wasn't letting it show.
"My niece Hannah Wallace who graduated on Sunday! I am so proud of her! Can't wait to be a part of her amazing future!," he captioned a photo of the pair. In yet another picture, he gave a shoutout to his father, writing: "Celebrating my niece's graduation with the greatest man I know."
Also, rumours swirling around have hinted that Soules was thinking of getting back with "The Bachelor" runner up Becca Tilley now that Bischoff wasn't in the picture.
A source told HollywoodLife that Soules wouldn't hesitate to rekindle his romance with Tilley if they were to bump into each other. "He is not one who would be looking back and thinking that he made a mistake, he chose the girl he was in love with and it didn't work out. Now if he ever bumps into Becca in the future, that is a different thing, he would accept to rekindle something if the fire is still there for both of them," the source said.
The media outlet also noted that Tilley, who is friends with Bischoff, wouldn't think twice before getting back with Soules if he asked her.
In the meantime, Bischoff seems to be having a hard time grieving the relationship. "When u can't sleep unless u eat ice cream->drive thru->eat it all on the way home->throw away evidence->back to bed->it never happened," the fertility nurse tweeted, indicating all was not well with her.
Although the real reason for their split is yet not known, there have been murmurs of the relationship not working for them even since the finale of "The Bachelor." The two have always shied away from discussing their wedding, and Bischoff's absence in the final few weeks of "Dancing with the Stars" was seen as a confirmation that their relationship was over.
However, the two are said to have parted ways on good terms.