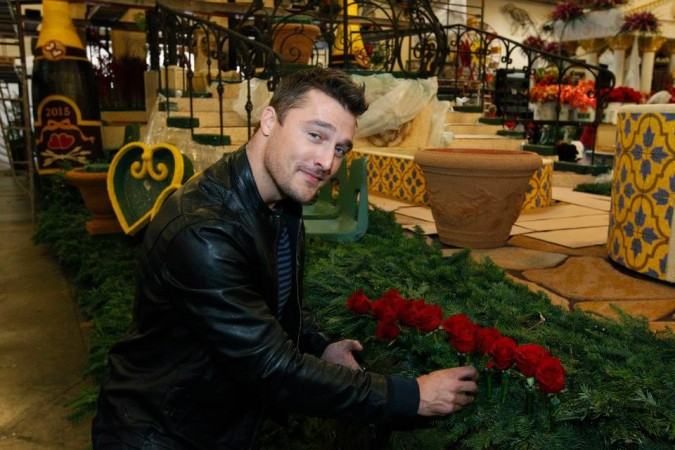 "The Bachelor" alum Chris Soules and his fiancée Whitney Bischoff split up shortly after Season 18 of the dating reality show wound up. But there are times when the farmer from Arlington, Iowa misses his former love.
"I miss her," Soules told Life & Style. "I just care about her. She's a great person."
This admission does not mean he wants to get back with Bischoff, who is currently involved with Ricky Angel. Soules and Bischoff have remained friends since their split and it looks like he wants to continue that relationship with her. "We get to stay in touch," Soules, who is popularly known as Prince Farming, revealed. "It's a mutually amicable friendship now."
Soules and Bischoff split in May 2015, shortly after his stint on "Dancing with the Stars." The duo did not reveal what caused them to part ways, but said they were separating on good terms.
Soules is still single after his break-up with Bischoff, and he recently revealed in an interview with Reality TV World that being on "The Bachelor" has opened up more doors for him. "My life has definitely changed as a result of being on The Bachelor," he said. "The potential going for a guy who lived in a town with 450 people to now a guy that was dating on television, it's changed. Obviously people actually know who I am and it's not quite as secluded."
However, dating in the real world is no easy task as he still lives in Arlington. "I still live in Iowa and I still live in the middle of nowhere," Soules explained. "So, when I meet women that I think are amazing, the challenge still exists of, 'How do you date them? How do you make it happen when I'm a busy, busy individual?'"
He also added that his standards have probably changed a bit as the women he dated on "The Bachelor" were some of the most beautiful women he has ever seen in his life.