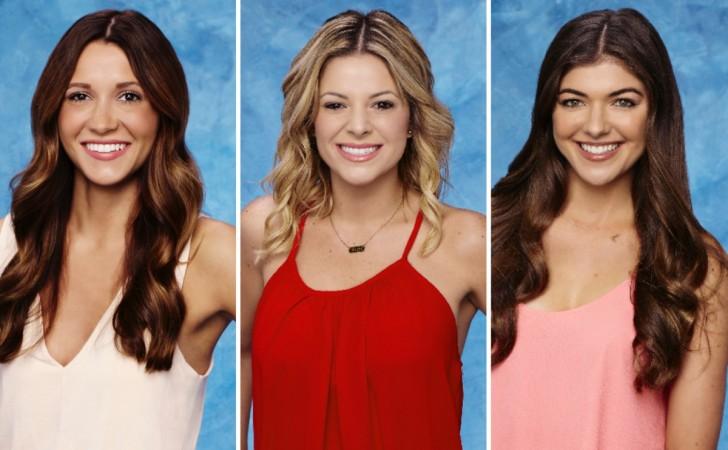 It was sad to see Ben Higgins bereft of a rose on "The Bachelorette 2015". However, the fireman is the centre of attention and the object of fancy in Season 20 of "The Bachelor." The ABC reality show, which captures Ben Higgins' quest for true love, will air Episode 2 of "The Bachelor 2016" on 11 January, and with it, we will know who gets the roses, wins his heart and possibly marries him.
The promo for "The Bachelor 2016" Episode 2 hints at an episode that is quite different from the usual challenges set for the contestants. In the upcoming episode, the contestants will sit in a classroom and are required to do certain tasks which will further their chances of winning a rose from this year's bachelor, Ben Higgins.
The cast members are divided into pairs, and each team will be eliminated when they fail to do a task, reports Reality Steve.
Among the challenges, they have to bob apples in the cafeteria, erupt a volcano in their Geography class and shoot free throws in their PE class. The teams include Jubilee and Lace; Jen and LB, Mandi and Amber, Becca and JoJo, and Lauren H and Jackie.
In the promo, Mandi and Amber look poised to win, and according to Reality Steve, one of them wins the challenge but does not receive a rose. Who do you think has won Ben's heart in this round?
In the promo, he seems enamoured by JoJo when she tries to bob apples. His mere presence gives her performance anxiety and she gets nervous, but the bachelor finds it quite endearing.
"The Bachelor 2016" Episode 2 also includes guest appearances by Ice Cube and Kevin Hart, who will be on the sets to promo their film "Ride Along 2".
"The Bachelor 2016" Episode 2 airs on Monday, 11 January, at 8 pm on ABC.
Watch the promo here: