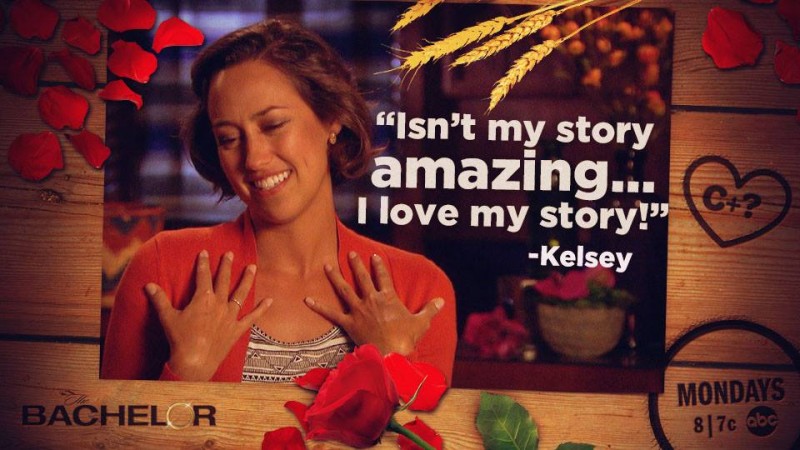 Monday's episode of "The Bachelor" was one of the most interesting till date, and from the looks of it, the Bachelor from Iowa, Chris Soules, appears to be done letting the girls have their way.
The much-awaited two-on-one date that featured in the episode had Soules and contestants Kelsey Poe and Ashley I taking a helicopter ride. Although the trio seemed fine, things took a turn for the worse, when the girls got their separate time with the Bachelor.
Ashley was the first, and after a hot kissing session with the Bachelor, told him that everyone thought Kelsey was fake. Soules did not waste time to inform Poe what others thought about her.
This resulted in a full-on girl fight with tears and shouting, and Soules was forced to take the tough decision to send both of them back home. Poe's elimination was met with applause back at the mansion and fans of Soules too have been cheering on social networking platforms.
Poe has been the target of many hate messages since episode 5 when she appeared glib while recounting the death of her husband Sanderson Poe. At one point, she even described the death story as "great" and "amazing."
This made many netizens doubting her mental stability and a good number of them even doubted if Poe's panic attack was staged to garner Soules' sympathy.
Check out a few fan reactions below:
I wonder if Sanderson Poe died of a heart attack bcz Kelsey is crazy or if he faked his death to get away from her #bachelorquestions

— Erika Fox (@erikaashlen) February 10, 2015
But seriously, Sanderson Poe - what were you thinking when you married this chick? #Kelsey #TheBachelor — Lindsey Bothwell (@lj_mcmahon) February 10, 2015
How does #kelseypoe #Bachelor return to her every day life after showing how crazy she is. Wait...this lady is a guidance counselor? Oy vey.

— Anna Lotakov (@LottaAnya) February 10, 2015
"The Bachelor" viewers have not seen the last of Poe and Ashley, as the two women will come face-to-face in the "Women Tell All" episode, which is expected to be intense.
Meanwhile, Poe's sister, Taylor Persons, has defended her sister saying what's portrayed on television was not real.
"For me, it is difficult to see the backlash on media and what people are saying. No human deserves to be treated that way, especially when her husband passed away. But a part of me has to laugh. It looks so ridiculous. That's not Kelsey at all. ... So if there is no villain, they have to create one," she told Tulsa World.