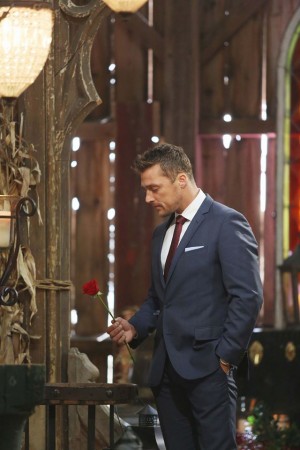 Chris Soules, who first appeared on ABC's dating reality show in Andi Dorfman's season with the sole purpose of winning her affection, was left broken hearted when Dorfman eliminated him shortly after their hometown dates.
But he returned with renewed spirits on season 19 of "The Bachelor," and he began his journey early in January with 30 possible love interests. Now, all that's left are two contestants – Becca Tilley and Whitney Bischoff – and one of them will be eliminated on Monday's finale of "The Bachelor" season 19.
The finale of "The Bachelor" Season 19 will air on 9 March, 2015 and telecast will commence from 8 pm ET on ABC. The "After the Final Rose" will be telecast live from ABC studios at 10:00 pm ET on Monday, and the entire event can be watched online through live streaming on ABC.com.
So what's in store for the final two contestants on the final episode of "The Bachelor"? Tilley and Bischoff will have their final dates with the farmer from Arlington, Iowa, and they will also get to meet his family. As per the synopsis of the episode, Soules will get some help from his parents and sisters to make his final choice.
Teasing fans on what to expect in the finale, show host Chris Harrison told TVGuide that it's going to be an emotional final episode for Soules. "We go back to Arlington, and his parents get involved and are the voice of reason. He sees the light in many ways after he talks to them, but they don't mince their words and it shakes Chris. I don't think there is a perfect choice or an easy choice, and he's clearly in love with both so it's an emotional one for sure," Harrison said.
Reality Steve believes the final rose will go to Bischoff, and although many believe Steve is wrong, the spoiler guru is standing by his choice.
"24 hrs from the big day & like every season, the conspiracy theories are running wild. Nothing's changed since what happened on Nov. 22nd. They can fool you w/ their splicing & editing until they're blue in the face. It can't change what happened on the final rose ceremony day," Steve tweeted.