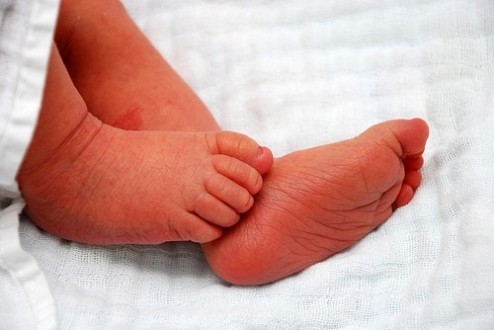 A 1-year-old baby has survived a direct fall from the 11th floor of a building in the US state of Minneapolis.
The toddler, Musa Dayib, has two arm fractures and is breathing with the help of a ventilator but is, however, expected to live. He reportedly fell after slipping through a railing.
His doctors have said that the softer ground he landed on contributed to his miraculous survival.
Miracle Baby: 1-Year-Old Survives Fall From 11-Story Apartment Building http://t.co/nZTCJEtZSr pic.twitter.com/UaZ8MmV5xr

— LifeNews.com (@LifeNewsHQ) May 15, 2014
"It's definitely a miracle. It's God's gift to his family. Kids don't fall this far and make it often. Especially without a serious brain injury. You or I would've been dead," Physician Tina Slusher told KARE at Hennepin Country medical Center, where Dayib is in critical condition.
The little boy fell from the family's balcony from the Cedar-Riverside apartment towers at around 8 pm on Sunday. An anxious crowd of the Somali-Americans who live in the vicinity gathered as first responders treated him and took him to the hospital.
"When people found out he survived, no one could believe it," local community activist Abdirizak Bihi who spend much of Monday at the hospital told the Star Tribune.
"I'm more concerned about his dad and his mother," he said adding, "They're devastated. They can't even speak."
According to a statement released by hospital officials, the parents said they were thankful for the "continued prayers for Musa and his family at this time.
Bihi told the newspaper that the incident occurred within a minute when his father was watching the baby and his 3-year-old sister, while the mother was running errands nearby.
The father had gone into another room to get something when his daughther came running to him and reported that her brother had fallen.
"It took place in less than a minute," Bihi said.
The BBC notes that it is a well documented fact that in such circumstances, a child often has a better chance of survival than an adult. This may be partly because children are more flexible, and their bones are less fragile. A smaller body mass may also means that it is possible for someone below to break the fall.