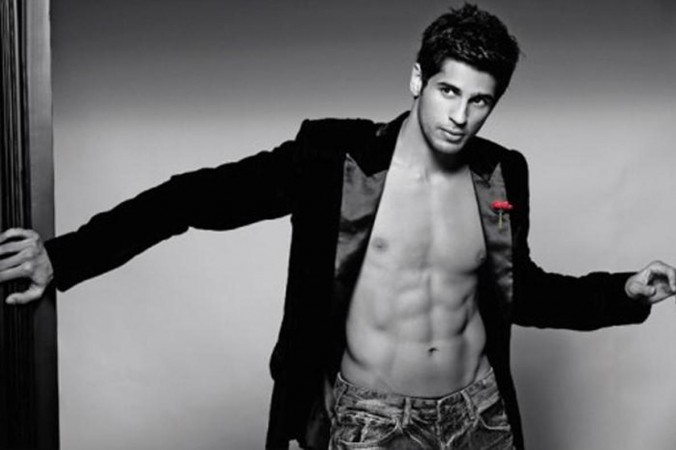 Nitya Mehra's "Baar Baar Dekho" is crucial for both Sidharth Malhotra and Katrina Kaif. However, the latter needs to really deliver with the romantic-drama because she is coming from a couple of flop films.
While some critics have given their verdict on "Baar Baar Dekho" and the response has been lukewarm, social media users cannot stop gushing about Sidharth's performance. Some of them are calling it his career's best.
Here are some of the tweets:
Abrar Fahim: #BaarBaarDekho one of d best movies I had ever seen till date and must say @S1dharthM 's acting made Jai character real n touched my heart. [sic].
Sohini Bhattacharya: Just loved the film ( #BaarBaarDekho ) #katrina the super cute doll #siddharth best acting till now.
p r i y a n k a: @S1dharthM Love you more n more with every film of yours. This one's indeed special. Lubb you sooo much :* #BaarBaarDekho
Sakil Zaman: New Story i liked it very much ...Sidharth Doing Amazing...Always Treat to watch him #BaarBaarDekho
Santa Sharu: Just Watched #BaarBaarDekho Brilliant Performance By Sidharth ....absolutly zabardast movie ...very treat to watch...different concept 4star
rohitash yadav: After a really very long time... A film worked, as i expected. A must watch. Sid in his first ever powerful performance! #BaarBaarDekho
ChìkLïNã_MøHänTŷ: @S1dharthM 's performance is spectacular! #BaarBaarDekho
Sonika: @S1dharthM U r amazing on #BaarBaarDekho love ur performance and love u
These words of praises didn't come easy. Sidharth worked hard and prepared extensively to deliver an on-point performance in "Baar Baar Dekho." He and Katrina enrolled for workshops to understand their parts well.
It was difficult for both the stars to go for these workshops because they had to trust each other completely while being emotionally naked in front of each other. But both Sidharth and Katrina hit it off really well and were on the same page since the word go.
"I can relate a lot with the character. All the youth is very obsessed with career and he is just like that. He is a match professor and he wants to go abroad and teach. He is commitment phobic which I think all the youngsters are," Sidharth told Daily Bhaskar when asked to describe his role in the film.