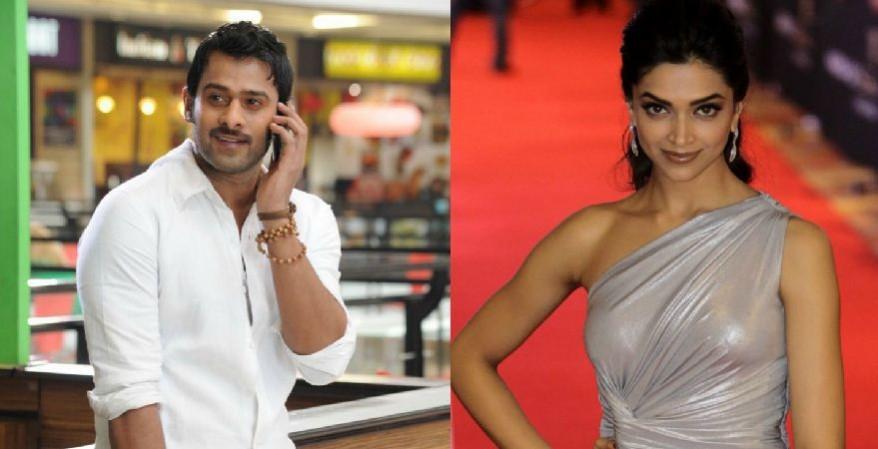 Prabhas has recently revealed about his first straight Bollywood film, which he had approved three years ago. Now, there is an update about the multilingual film to be made with a mega-budget. Well, the makers of the movie looking for the female lead have set their eyes on none other than Deepika Padukone.
Yes, you heard it right! Rumours have it that the Padmaavat actress has been approached by the makers and the talks are underway. It is said that they have narrated the script to her recently and the Bollywood diva is yet to give her consent for the project.
Deepika Padukone is the first choice to play opposite Prabhas, rumours claimed. The makers also have a few other big names in mind if Deepika turns down the offer. If reports are to be believed, Katrina Kaif and Alia Bhatt are also in the race.
It has to be noted that even for Prabhas' Saaho, the makers had approached a few big names including Alia Bhatt, but in the end, zeroed on Shraddha Kapoor.
The hunk has become a national sensation after starring in the Baahubali series. The success of the franchise encouraged the filmmakers to cast him in the films which will have pan-India appeal. His latest Saaho will be also made in multiple languages and it will be dubbed into Hindi.
Also, Prabhas will dub his voice for his next untitled next movie in Hindi. "I watch a lot of Hindi films. I live in Hyderabad, where 60 percent of the people speak Hindi. I am getting good offers from Bollywood. I had okayed a script three years ago. It is a love story that I will do post Saaho," the Baahubali actor said earlier in a Times of India interview.