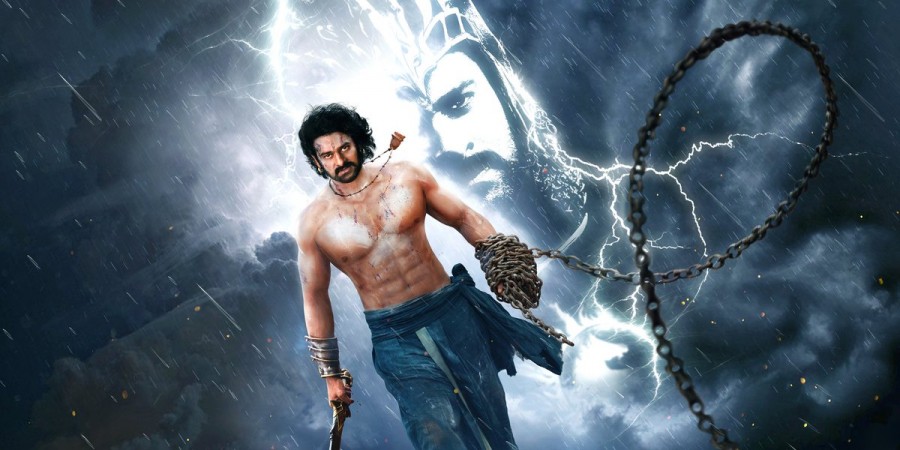 A leaked video of the war scene from Baahubali: The Conclusion, also called Baahubali 2, was apparently first uploaded on YouTube but has now been deleted due to copyright issues. However, the makers of the movie might not like the fact that the war sequence has gone viral on social media.
The makers of Baahubali 2 have been guarding the mystery of "Why Katappa killed Baahubali" very strictly as it makes the crux of the film. The shooting of the movie is being done under strong vigilance in order to avoid any misfortune.
However, it looks like someone from the unit has leaked the very crucial climax scene of the film that happens to be a war sequence. Although the video is no longer available on YouTube, some Twitter handles have been sharing the clip on Twitter with hashtags like #Baahubali2Leaked and #Baahubali2LeakedWarScene.
Rajamouli launches Baahubali Comics and Animation
The video on Twitter is not very clear but it shows Prabhas making an army of soldiers ready for a battle. There are some action sequences as well that will apparently have high VFX in the final print. It is clearly visible that the leaked video is a raw footage, showing the stars shooting for the film on the sets. The video also has a glimpse of Anushka Shetty.
This will appear as a shocker for the makers of Baahubali 2 as they have been taking strict measures to avoid any detail of the film going out from the sets. Meanwhile, strong reactions have been coming on Twitter as fans have been expressing concern at the war scene being leaked online. Earlier the introduction scene of Rajinikanth starrer Kabali was also leaked online before the release. Nevertheless, most of the leaked videos of Baahubali 2 have apparently been removed from Twitter as well.