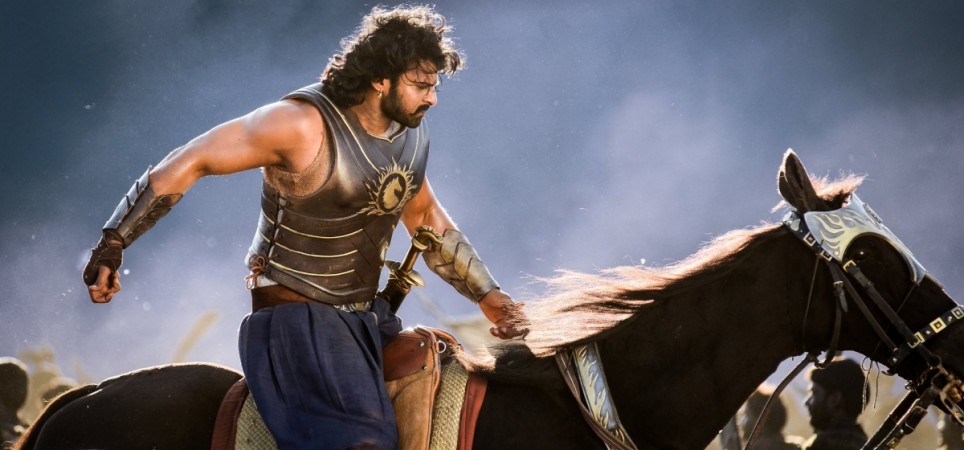 One of India's biggest blockbusters "Baahubali: The Beginning" has released in several cinema halls across China. According to various reports, the film is being premiered in numerous screens with 4,500 showtimes in various cities such as Beijing, Shanghai, Guanzou, Nanjing, Shenzen and many more. "Baahubali: The Beginning's" premiere in China signals the growing market for Indian cinema in the South-East Asian country.
S.S. Rajamouli's historical epic movie is one among the many Indian films that have released in China over the past few years. Earlier, Shah Rukh Khan's "Happy New Year" and later, Aamir Khan's "PK" opened in several screens months after its initial release in India.
It seems as if the makers of "Baahubali: The Beginning" have followed a model that resembles "PK" and "Happy New Year's" promotional activities in China. Much like the other two Indian films, the cast and crew travelled to the country and engaged with the Chinese media in a series of interviews prior to the film's release. Members of the Chinese press even travelled to India and interviewed the director and the producers of the film.
But the film's promotional activities hasn't just stopped there. Cinema halls across the country have sparked enthusiasm in a number of ways. Most ostensibly by covering their ceilings with audience's discussion about "Baahubali: The Beginning." Furthermore, Chinese streaming services have provided subtitles for the film which is being screened in 2D and DMAX formats.
Although the Indian version of "Baahubali: The Beginning" was 159 minutes long, it has been condensed to 129 minutes for the Chinese audience. However, its not yet clear which scenes have been edited or left out.
This doesn't seem to have made a difference to Chinese fans who are already looking forward to watching "Baahubali: The Beginning" on the big screen. Many of them have been tweeting about it using the hashtag #巴霍巴利王.
But it's not just them, lead actor Prabhaas is equally excited about his film's Chinese premiere.
My team has been sharing with me all the feedback to the content that has been released in China and the excitement they have for the film. It is so overwhelming. I can't wait for audiences there to watch the film, he said.
"Baahubali: The Beginning," originally shot in Telugu, and later dubbed in Hindi and other South Indian languages includes a star studded cast, with names such as Rana Daggubati, Anushka Shetty, Tamannaah and more.
"Baahubali: The Beginning," grossed over Rs 500 crore worldwide and is the third highest grossing Indian film globally.