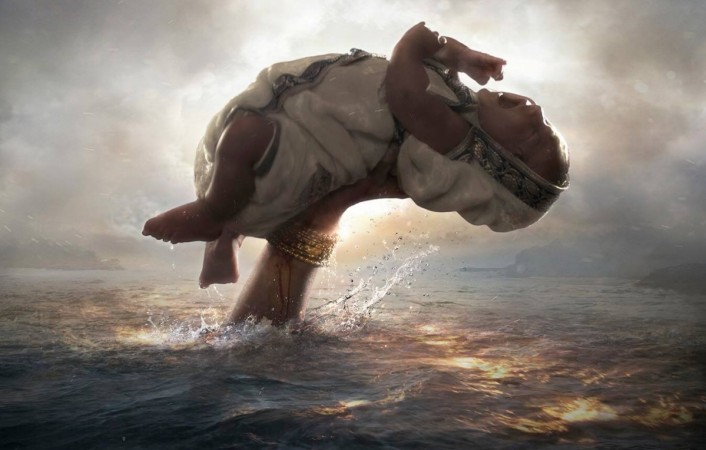 After the unparalleled success of Baahubali: The Beginning and the supreme anticipation ahead of the Baahubali: The Conclusion (Bahubali 2) release, director SS Rajamouli has made an interesting revelation, which will continue to the thrill.
Amazon has struck a deal with SS Rajamouli to release a prequel to the superhit blockbuster and show it to the fans as an animated series. Under this partnership, Baahubali's prequel, titled "Baahubali: The Lost Legends", will be aired exclusively on Amazon Prime Video, a subscription-based video-on-demand service yet to be launched in India.
Baahubali prequel will show its fans Baahubali and Bhallaladeva as young princes of Mahishmati before the Kalakeya invasion. The upcoming animated series will feature the fierce competition between the two brothers to earn the crown of the greatest kingdom.
The producers of the animated series will be SS Rajamouli, Sharad Devarajan, Arka Mediaworks, senior animation writer Ashwin Pande and Jeevan J Kang, Graphic's EVP Creative and lead character designer.
"Filled with political intrigue, betrayal, war, action and adventure, this animated series will take audiences on new adventures beyond the film, as we learn for the first time the events that shaped Baahubali from a young prince into a legendary hero," Devarajan said, according to Rapid TV News.
Speaking of the new animated series, SS Rajamouli said, "What we managed to showcase in the film was just the tip of the iceberg. From the minute I started working on this story, I knew the world of 'Baahubali' can't be encompassed into a film or two, simply because there's so much more to tell, and animation is another way to do that."
Amazon has not confirmed the launch date of its Prime Video service in India, but has already partnered with Dharma Productions and T-series to get exclusive content on board.