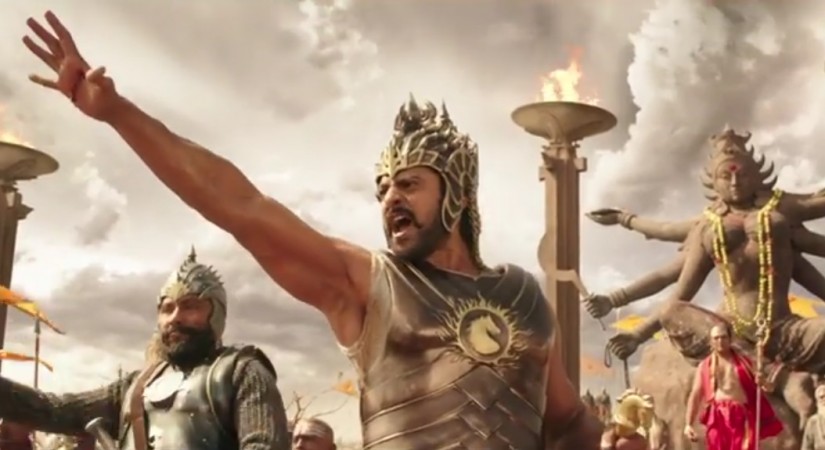 "Baahubali", which had a record smashing start at the box office across the world, has continued its strong run on its fourth day as well. According to reports, the film has garnered exceedingly positive reviews in the Andhra-Nizam region as well to garner huge profit for its distributors.
According to the Andhra Box office, "Baahubali" earned distributor share of approximately Rs 6.3 crore on its fourth day and industry experts predict that the movie will continue similar run in the coming week as well.
"Baahubali" has managed to get record breaking share amount (for any Telugu movie) in each region.
According to Andhra Box office, the distributor share of "Baahubali" in Nellore, Krishna, Guntur and East region are as follows.
Nellore
Day 1 - Rs 93 lakh
Day 2 - Rs 29 lakh
Day 3 - Rs 37 lakh
Day 4 - Rs 19 lakh
Total - Rs 1.78 Crore
Krishna
Day 1 - Rs 125 lakh
Day 2 - Rs 54 lakh
Day 3 - Rs 64 lakh
Day 4 - Rs 41 lakh
Total - Rs 2.84 Crore
Guntur
Day 1 - ₹254 Lakhs
Day 2 -₹ 62 Lakhs
Day 3 - ₹81 Lakhs
Day 4 - ₹47 Lakhs
Total - ₹4.44 Crore
East
Day 1 - Rs 1.98 Cr
Day 2 - Rs 72 Lakh
Day 3 - Rs 80 Lakh
Day 4 - Rs 50 Lakh
Total - ₹4 Crore
Meanhwile, "Baahubali" continues its great run in Tamil Nadu, Karnataka and rest of India. The film's gross collection at the worldwide box office is estimated to be close to Rs 200 crore. In the US, "Baahubali" had the highest opening weekend for any Indian film.
The magnum opus movie has Prabhas, Rana Dagubbati and Tamannaah Bhatia in lead roles.