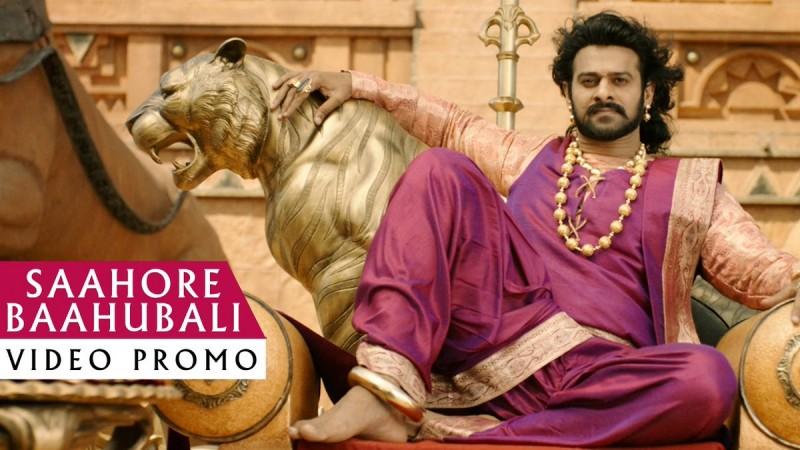 Makers of Baahubali 2 have denied reports that the first review of Baahubali 2 is out and the movie has met with a good response. Fans of Baahubali 2, who have been waiting with bated breath for the movie to hit the screens, were shocked when a couple of photos surfaced online.
It also led to speculations that the movie was probably leaked through the backdoor, and some posts claiming to be the review of the film on social media further solidified the leak rumours.
Putting an end to the reports of the leak and reviews emerging online, producer Shobu Yarlagadda tweeted, "Except for screening to various "censor boards" in different countries, there have been no screenings of @BaahubaliMovie 2 till now anywhere. [sic]"
A series of tweets from a person called Umair Sandhu paved way for the rumours. He had posted: "Review #Baahubali2 !! Thank u @ssrajamouli for setting New Trend of Indian Cinema & taking it to new heights. TOTALLY SPECTACULAR ! ☆☆☆☆☆. [sic]" and added, "#Baahubali2 got Standing Ovation at UAE Censor Board ! Proud Moments for India ! Jai Hind ☆☆☆☆☆,"
"2nd Half of #Baahubali2 Done ! Best film i've ever seen in #India ! History will be Rewritten this Friday !! ALL TIME BLOCKBUSTER ! ☆☆☆☆☆, " he added.
A clip from the climax of Baahubali 2 was earlier leaked online. The makers had taken a serious stand on the issue and filed a case against the wrongdoers. It was later revealed that someone from the editing department had access to the footage, and posted the clip on digital platforms.
The makers were then said to have taken extreme care to prevent more clips from emerging online. It may be recalled that during the release of the first instalment of the film, they had formed a team to tackle the piracy issue after the film's release. Any websites which uploaded the movie or clips related to the film were sent notices and the links were taken down quickly. This time too, the makers are keeping a watchful eye on torrent sites.
Baahubali 2 is releasing worldwide on April 28 in four languages – Tamil, Telugu, Hindi and Malayalam. The Prabhas and Rana Daggubati-starrer is releasing in over 6,500 screens across the world.