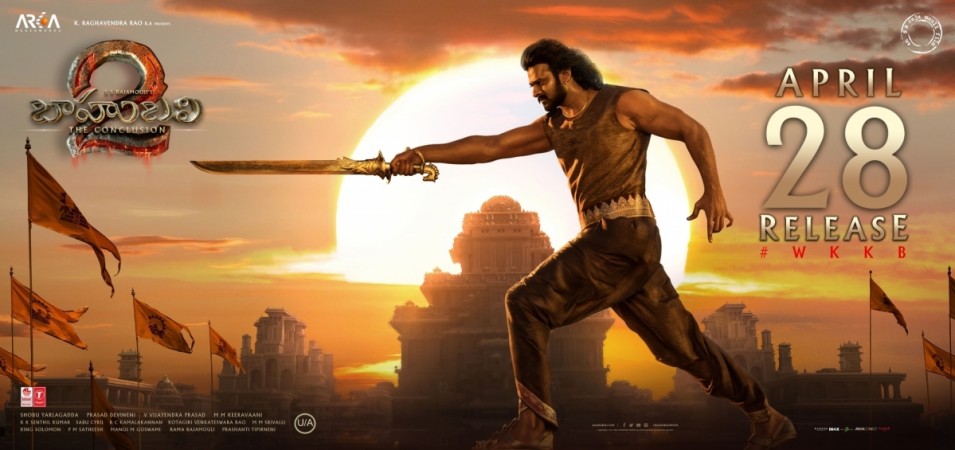 SS Rajamouli's Baahubali 2, which had been on the verge of being banned in Karnataka, has come out with flying colours at the box office in the state. The movie has not only earned handsome revenue for the distributors, but also for the Karnataka exchequer in the form of entertainment tax.
The Karnataka government levies 30 percent as entertainment tax for non-Kannada movies. Baahubali 2 has fetched over Rs 17 crore as tax to the Siddaramaiah government. However, the trade reports claim that the flick has minted over Rs 100 crore, which means the government should be getting Rs 30 crore as tax, which is leading to a lot of confusions.
Nonetheless, it is the highest-ever entertainment tax collected by the Karnataka government for a movie. Earlier, the first instalment of the Prabhas and Rana Daggubati-starrer had collected Rs 8.94 crore.
The major share of the entertainment tax has been contributed by the Bengaluru city alone where it has earned Rs 13.5 crore, while it has collected Rs 3.5 crore from the rest of the state.
From the multiplexes, where the cost of a ticket were as high as Rs 900 in the first weekend, Baahubali 2 has collected over Rs 8.5 crore and the remaining amount from the single screens.
The distributors' share of Baahubali 2 stands at Rs 47.60 crore.
Baahubali 2 is credited to be the biggest commercial hit in Karnataka for any language, including the local Kannada language. The movie was released in four languages – Hindi, Tamil, Telugu and Malayalam.
The film had landed in trouble in Karnataka when pro-Kannada groups threatened to ban the movie if Sathyaraj, who is an important member in the cast, doesn't apologise for an anti-Karnataka comment that he made nine years ago. The film had a hassle-free release after he apologised for his statement.