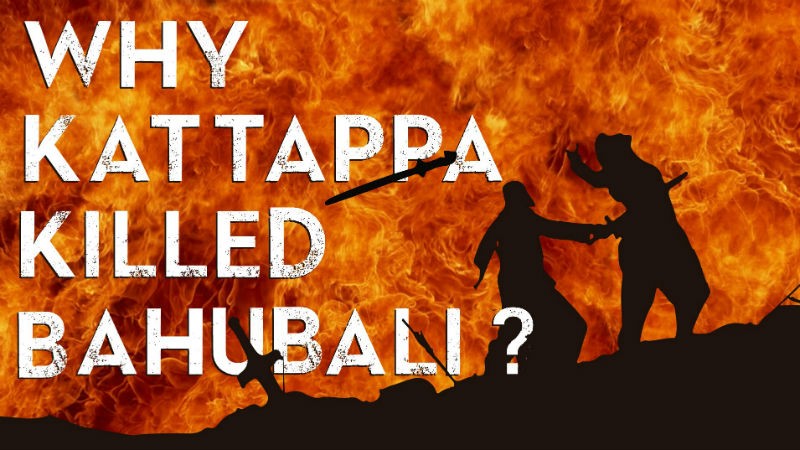 Finally, just a few days are left to know Why Kattappa killed Baahubali, which became the most asked question ever since the release of Baahubali: The Beginning in 2015. The phenomenal craze around Baahubali: The Conclusion is evident as cine-goers have already started sending leave letters to their authorities concerned, to get a day off from work to know why Baahubali was killed by Kattappa in the blockbuster SS Rajamouli-directorial.
Also read: Baahubali 2 trailer hints at why Kattappa killed Baahubali
While few netizens call it privilege leave, many have said that they would be taking half-day leave to watch the movie. Some others have also suggested watching the early morning show, if the tickets are available, and not to take leave on the specific day. "I am planning to book ticket for early morning show, so it won't be a leave or half-day leave for me," Jerin Jose, a student in Chennai said.
Baahubali craze
Majority of the fans of Baahubali are eargerly awaiting to watch the FDFS of the movie as there are chances of hearing the spoilers on the climax of the epic movie. Due to this, almost all the tickets have been sold out for the first weekend, even a week before its release after they were opened on BookMyShow. Apparently, Baahubali mania is way so high that people have pre-booked the tickets despite the theatres charging hefty rates in many theatres in India.
Urvashi Digital 4K Cinema on Lal Bagh road in the Garden City that normally charges a maximum of Rs 200 has increased the ticket rates for the Prabhas-starrer to Rs 600, Rs 500, Rs 400 till May 1. Still, the tickets for opening day are all sold out! "I know Rs 500 is too much for a movie ticket, but I don't want someone else telling me why Kattappa killed Baahubali. I want to have that movie experience, that's the reason why I don't think it is a waste of money," Murali Krishna, an engineer in Bengaluru said.
Here are the formats for Baahubali 2 special leave letter:
To whom it may concern,

Sir,

I request you to excuse me from work on Friday, April 28 due to the release of Baahubali: The Conclusion. I understand that my absence will reduce the productivity at the workplace, but it is very important to know why Kattappa killed Baahubali. If I do not get the chance to watch the FDFS of the movie, I am sure someone will spoil the movie's climax, which is unacceptable.

I request you to kindly grant me permission to take take on the above mentioned date. It's time to know #WhyKattappaKilledBaahubali

Sincerely,
-----
Respected Sir,

I request you to grant me half day leave on Friday, April 28 as the much awaited movie Baahubali: The Conclusion is releasing on that day. I got the ticket for the first day show after too much of struggle. Therefore, I request you to consider my leave application. It's time to know #WhyKattappaKilledBaahubali

Sincerely,
-----
Respected Sir,

As Baahubali: The Conclusion is releasing this Friday, April 28, we all would like to watch the opening day show of the film to know why Kattappa killed Baahubali. We understand that our absence will reduce the productivity at the workplace, but it might happen even if we are in the office that day. Therefore, we request you to allow us to take half-day leave for the same. Awaiting a positive response from you.

Yours' sincerely,

----
-