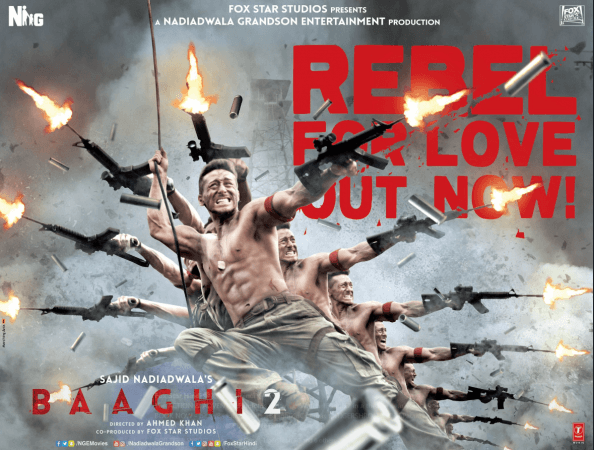 RATING: 3/5
MOVIE: Baaghi 2
CAST: Tiger Shroff, Disha Patani, Manoj Bajpayee, Randeep Hooda, Prateik Babbar
DIRECTOR: Ahmed Khan
GENRE: Action thriller
The Hollywood movie Rambo starring Sylvester Stallone is a classic when it comes to action genre, and there is nothing wrong to make a Bollywood flick try to take a similar approach, but one shouldn't disregard logic. That's exactly what happened with Baaghi 2.
However, the film somehow manages to overcome it through high-octane action sequences.
STORYLINE
Ranveer Pratap Singh aka Ronnie (Tiger Shroff) and Neha (Disha Patani) fall in love with each other during their college days. Just when their perfect love story was about to culminate in marriage, a mishap occurs, and they get separated due to some unavoidable reasons.
Ronnie, who is now an Army officer, gets a call from the love of his life after four years, requesting him to help her in finding her daughter Rhea who was kidnapped. Ronnie, who is still in love with Neha, leaves everything else and starts the search for the young child.

With no help from the police, he initially remains clueless about the case, but as he starts getting closer to his target, the soldier comes face to face with much darker realities. However, once the heart-broken "one man Army" decides to avenge Neha and her daughter's hardships, there no force that could stop him.
Why is the little girl abducted? Who is the mastermind behind it? And Will Ronnie be able to fight till the end? – To know answers to all these questions, you will need to watch the movie.
PERFORMANCES
In terms of acting, Tiger has shown some major improvement. His skills to perform action scenes needs no mention. In Baaghi 2, he took it to a different level.
He pulled off emotional and intense scenes very well. He looks quite convincing both as an emotional lover and a "killing machine".

Disha looks very charming but the script of Baaghi 2 doesn't give much scope to her to prove her acting skills. She is seen as a fun-loving but responsible girl in the first half, while the second half presents her as the lady in distress. Considering the fact that it's just her second film, the gorgeous diva did a decent job.
Randeep Hooda, playing a junkie cop LSD (yes, that's what he calls himself), brings a lot of comedy to the plot. His unique antics are delightful to watch, and the role seems to be tailor-made for him.
Manoj Bajpayee as the DIG of Police. He did a decent job. However, a true Manoj Bajpayee fan might feel that the actor's potential has not been fully utilized in the film.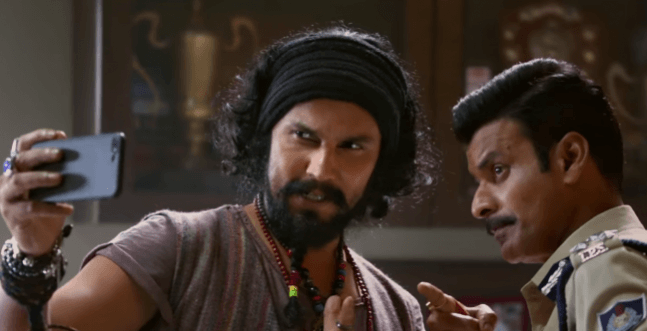 Prateik Babbar as Sunny makes a strong comeback on the big screen. Prateik convincingly carries the wicked and psychotic self of a drug addict. The film also features Deepak Dobriyal and Darshan Kumar.
POSITIVES
The USP of Baaghi 2 is the action. The movie has a heavy dose of long action sequences that are very entertaining. Tiger flaunts his six-pack and showcases his martial arts expertise. The kicks, punches and the gunshots are amazing to watch. The fights are well choreographed and aesthetically captured.
The film also has some surprising twists and turns that add suprise element to the story. The director skillfully maintains a sense of mystery in his narration.
NEGATIVES
The biggest drawback of Baaghi 2 is the makers' somehow forgot about something called logic. The DIG is seen having a farm-house in the midst of a jungle with a kind of security force that even Osama Bin Laden could not have afforded. He has at least 150 armed men with machine guns, and even war choppers around the farm-house to guard him.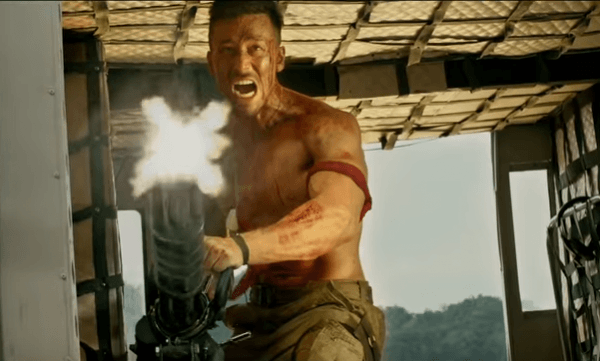 Also, the action sequence in the film's climax is too unrealistic. The makers apparently took the "one man army" thing too far.
While Rambo in the Hollywood flick fights with technique and had company to support him, Ronnie doesn't need any cover, as no bullet from the machines guns touch him or could match up to the level of his speed.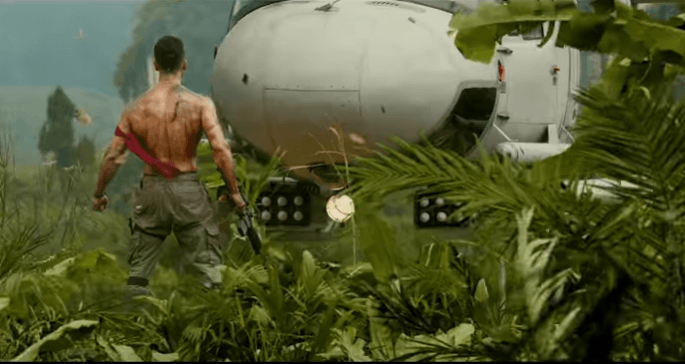 VERDICT
Baaghi 2 is blessed with highly engaging action sequences, and some interesting twists, which make the film a good entertainer. But instead of giving it a Rambo kind of treatment, I wish the director made it a little realistic.