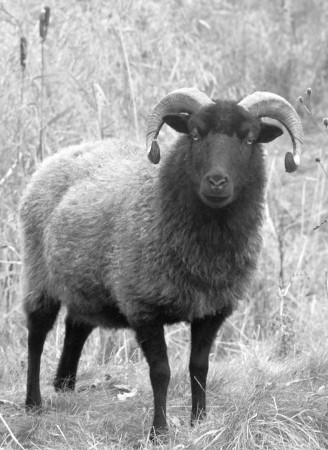 There are many scientifically approved methods to deal with stress from exercise and meditation to reading, socialising and sleeping, but 23-year-old student from California University decided that the best way to beat stress is to have sex with a sheep.
When this story came to light, it went viral in a matter of days and spurred the creation of a Twitter account in the name of Fresno State Sheep.
"Baaaaa means baaaaa," read the first post from the account that represents the sheep sexually assaulted by the computer engineering student.
From Fresno State's newspaper pic.twitter.com/z7sk97IOT8
— Chase (@Hancawk) November 18, 2014
The assaulter of the Fresno State Sheep, a fifth year computer-engineering student, had apparently staggered back home after a night of heavy drinking in anticipation of impending exams that was stressing him out. The student, whose anonymity is maintained, claims to have gone to the barn in the university campus to wrestle with some cows, in order to relieve him of some stress.
Hearing the bizarre noises coming from the barn, another student of the Frenso State University in California immediately alerted the police. The officer found him recreating the sheep scene from the 2007 film "American Pie Presents: Beta House".
According to Mirror the student at fault was found on top of the sheep with his pants down. When the police officers pointed out that there were no cows in the barn for him to wrestle with, he is said to have exclaimed, "all the same".
It was only after the police officers referred to his half naked condition and the way he was positioned over the sheep that he admitted to the sexual act. He reiterated that it was the first time he had engaged in a sexual act with an animal.
The student, who has been charged with bestiality, was in a highly inebriated state and asked the officers, if he would get expelled for the incident.
He has since been let go from jail and vets are keeping a close watch on the assaulted sheep.