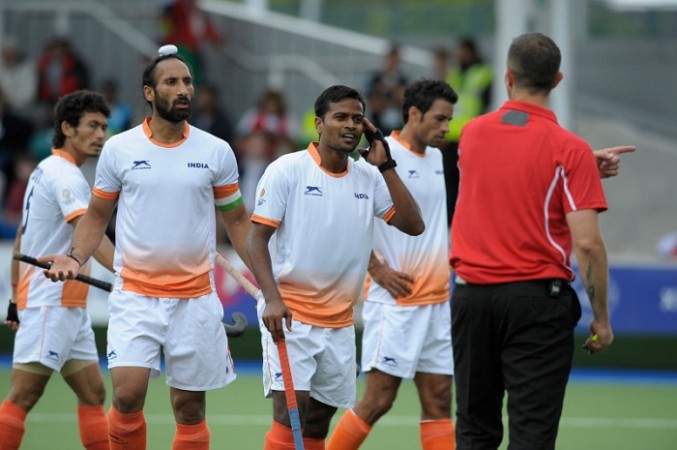 The Indian hockey team have not registered a single victory in the ongoing 24th Sultan Azlan Shah Cup 2015 in Malaysia after drawing level in the first game of the tournament against Korea 2-2 and losing to New Zealand in the second match as well, 2-1.
This is not the start, which India chief coach Paul van Ass was expecting from his players. But, Ass would want India to win their tough match on Wednesday against the hosts, Malaysia, who have also not been in top form, as they lost both their matches against New Zealand and Australia with the score reading, 4-2 and 3-2 respectively.
The game would be crucial for both the sides, as they would be eager to register their first win.
The Indians were never expected to go winless in their first two matches considering, a strong squad fielded by India. Though, they might have played some decent matches in the competition, they have not been able to find the back of the net easily.
The Indian team have been creative in the centre of the park along with some good possession, but it is their game in the final third, which might raise concerns.
India could take inspiration from their last victory against the Malaysian side during the World Cup last year with the game finishing 3-2 in favour of the Indians.
But, not everything is lost for India, as they can still progress and play for first-second place if they win all their matches, which also includes against Australia and Canada.
"We are not allowing the result of yesterday's match (defeat against New Zealand) to affect us. We played tough in the entire match, they played better than us in the last five minutes," IANS quoted India captain Sardar Singh as saying.
But, Malaysia will be backed very strongly by their supporters as they are playing at home. The Indian team needs to come up with their best game if they are to defeat the Malaysian side.
"We will come back stronger tomorrow (today) and in the rest of the matches and aim for wins as it will help us for the top slot. Though Malaysia will have the home advantage but the fact that we outwitted them in our last clashes will give us the added boost."