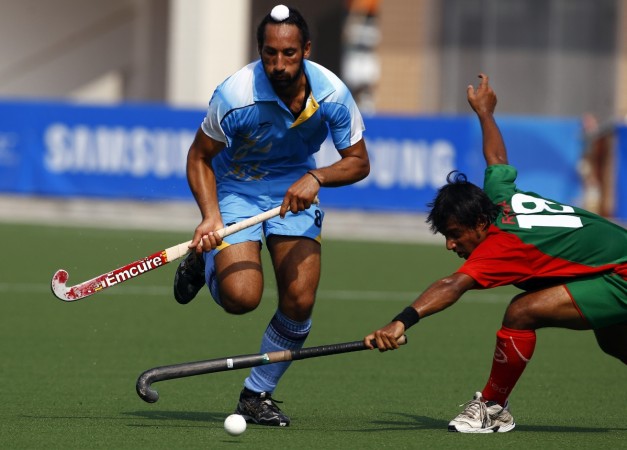 India's captain Sardar Singh was eager to meet Australia in the final of the Sultan Azlan Shah Cup, but that has been shattered with India going out of the title race after they failed to defeat the home side, Malaysia in the round robin stage on Wednesday.
This was Malaysia's first win of the competition as well.
But, the Indian team still have two more matches to play in the tournament, which could decide the playoff spot they will fight for on Sunday. They are slated to play Canada on Thursday and the mighty Australians, who have been in top form throughout the competition after winning all their matches, on Saturday.
The Aussies top the table with nine points from three matches, while their neighbours, New Zealand, have also managed the same number of points, but it is the goal difference which puts Australia on top.
India needs to focus one game at a time. With Canada being their next opponent, Sardar Singh's men are expected to win the game, but with India's negative results of late, it will not be a huge surprise if India fails to register their first win of the tournament against the lowest ranked team in the tournament.
Canada's goal difference of -14 emphasies their struggles in the tournament. They have conceded a number of goals against all the teams, but that does not mean India are going to do the same, though the team in blue do possess some fine players with skills second to none.
India's main problem in the tournament has been their finishing in the final third. They have created a number of chances, but it is their inconsistency in front of goal which has seen them languishing in the second last position.
The story of the tournament has been the same -- conceding late goals and giving the result away cheaply. This is not the hallmark of a great side. India's chief coach, Paul van Ass needs to get his players playing to their optimum level to get the best out of them.
The game against Malaysia was a must-win game for India, as a victory for Van Ass' side would have still kept them alive for a place in the final. However, India conceded a goal in the 58th minute to lose the game 3-2.
India's coach blamed the team's performance during the first half for the defeat. "We have six penalty corner attempts and scored two. That is a good rate. But we did not have a good first quarter and that affected us," The Star Online quoted van Ass as saying.
Rupinder Pal Singh converted those two goals from the penalty corner.
India's match against Canada is scheduled for a 1:40pm IST start.