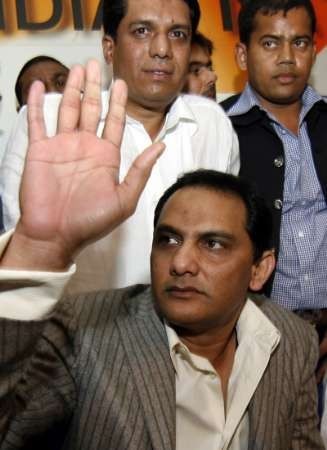 The Andhra Pradesh High Court on Thursday relieved former cricketer Mohammad Azharuddin of the life-term ban imposed on him 12 years ago, calling it an "illegal" and "unsustainable" action.
The Board of Control for Cricket in India (BBCI) had imposed a ban on Azharuddin, Ajay Jadeja and Ajay Sharma for their alleged involvement in a match fixing scandal in 2000. Azharuddin and Sharma were slapped with a life term ban, while Jadeja was banned for five years.
The former Indian cricket captain, now an MP, was happy with the verdict and said that will not take any action against BCCI for its judgement. "I am not going to take any legal action against any authority and I don't want to blame anybody for this also. It is about destiny and whatever had to happen has happened. I don't have any complaints", Press Trust of India quoted him as saying.
Azharuddin thanked all those who stood by him during the darkest phase of his life. "I thank Late Raj Singh Dungarpur for his constant support when he was alive. Also Kapil paaji has been very vocal in my support in all forums. So was former BCCI vice-president Kamal Morarka. I also thank all my fans who had stood by me in all these 12 years", reports PTI.
Azharuddin was one India's most successful players and played 99 test matches for the country. The 49-year-old made his international debut in 1984 and scored a remarkable total of 15,593 runs, including test matches and one day internationals.