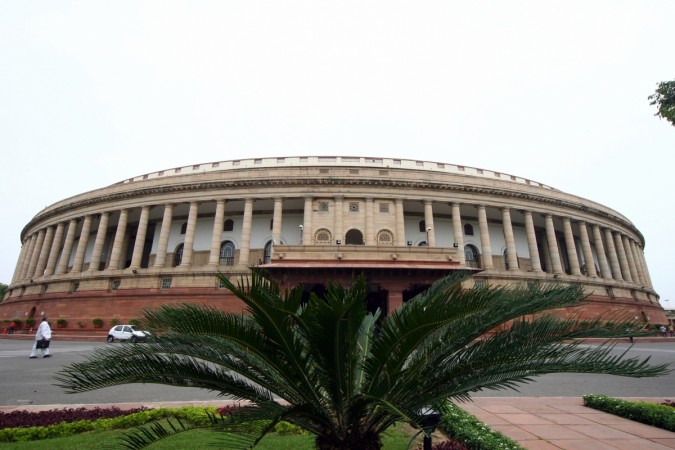 Nearly 60 former MPs, including former captain of the Indian cricket team Mohammed Azharuddin and actress Jaya Prada, reportedly owe rent amounting to Rs 93 lakh for overstaying in government accommodation, with former Rajya Sabha MP Gireesh Kumar Sanghi topping the list of defaulters.
While most have vacated the accommodation provided to them when they were in office, five former MPs are yet to do so. However, 56 MPs, together, still owe Rs 93 lakh in rent to the government.
While the minimum amount due by an MP as of Dec. 31, 2015, is Rs 1,969, the maximum is Sanghi's Rs 23.07 lakh, reported Mail Today.
"It looks surprising. I had vacated the house and it was allotted to someone else, but dues are being shown against me. How can I pay the amount if somebody else has been residing there? I have received notices and have also replied to them on this," Sanghi told Mail Today.
MPs are charged rent at Rs 150 per square metre per month and for the furniture when they stay after their tenure ends, senior Urban Development (UD) Ministry officials told Hindustan Times.
"If an MP is re-contesting either for the Lok Sabha or the Rajya Sabha, he or she is required to clear all dues," said the official, adding that most of the defaulters are those who served only a single term.
"There must have been an auto-provision of adjusting complete pension amount from the due rent. The Election Commission should not allow former and current Parliamentarians and state legislators to contest any election till they clear their dues and are not guilty of over-occupation of government accommodations after losing entitlement," RTI activist Shubham Agarwal, whose application elicited these details in its reply, told Mail Today.
"While the common man's telephone and electricity connections are immediately disconnected over non-payment, there is no such provision for the 'servants of people'," Agarwal said.
The issue of MPs overstaying in the Centre's accommodation made headlines when Congress MP from West Bengal Adhir Ranjan Chowdhury was asked to vacate a government house in New Moti Bagh, Delhi and he refused and was subsequently evicted.
He had been allotted another bungalow on Humayun Road and given notice to shift. The MP had been living in the New Moti Bagh house after he ceased to be a minister in the Union Council. The issue was then taken to the courts. The Supreme Court concurred with the Delhi High Court's order to the MP to vacate the house, reported IBN Live.