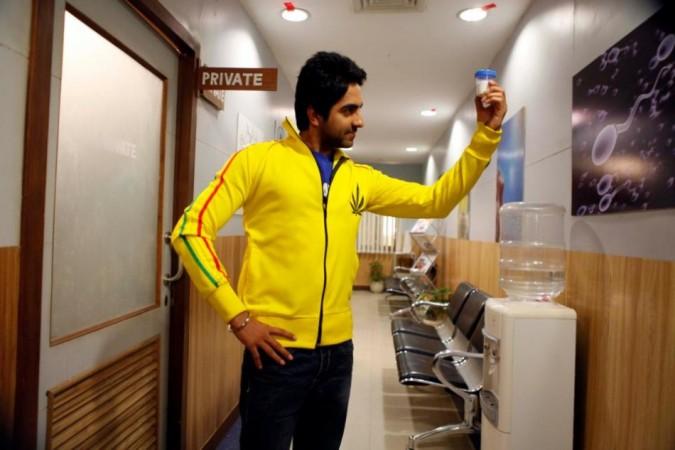 Actor Ayushmann Khurrana of "Vicky Donor" and "Nauntanki Saala" fame became the latest film celebrity to fall prey to a death hoax.
A website called Global Associated News reported on Wednesday that the actor died in a skiing accident, while he was on a holiday with his family and friends at Zermatt ski resort in Switzerland.
"Actor Ayushmann Khurrana is reported to have died shortly after a snowboard accident earlier today in Switzerland," the website said.
Immediately, twitter was abuzz with fans expressing shock over the actor's death. Even as users questioned the authenticity of the news, some even tweeted "RIP Ayushmann Khurrana".
Ayushmann later clarified that the information was false and that he was fine and alive in Mumbai. "This is with regards to some bizarre rumour doing the rounds about Ayushmann Khurrana, I would just like to clarify that he is well and in Mumbai," the actor's spokesperson Monika Bhattacharyya said.
The actor himself tweeted, "I have been hearing some bizarre rumors about my demise. RIP rumor mongers. Thanks!"
Ayushmann, who was working as a television anchor, became popular through his debut movie "Vicky Donor" which won him critical acclaim. The actor's latest release "Nauntanki Saala" is also appreciated by moviegoers and is doing well at the box office.
This is not the first time that an actor has fallen prey to a death hoax. In February, veteran actor Kader Khan became victim to a hoax news claiming that he was dead. The rumor was widespread that some even created a facebook page for the actor - "RIP Kader Khan" - where his fans passed condolence messages. Later, he clarified that he was in good health.
Death hoaxes have not spared Hollywood celebrities too. Actors Morgan Freeman, Lindsay Lohan, Reese Witherspoon, Adam Sandler, Megan Fox and many others have all fallen prey to hoax news about their deaths. The same website (Global Associated News) that reported Ayushmann's demise has also carried death hoax stories on actors Charlie Sheen and Channing Tatum.