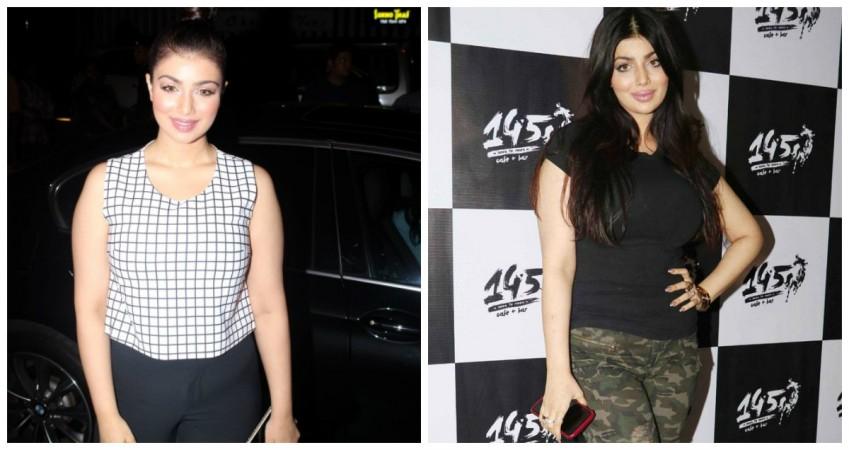 Bollywood actress Ayesha Takia is currently in the news for all the wrong reasons.
Ayesha apparently underwent plastic surgery that has gone wrong, and is being trolled on social media for her new look.
The Wanted actress, who has been off the big screen since her marriage, was spotted at a recent event. As soon as her latest photos from the event appeared on social media, people started talking about her apparent enlarged lips and "frozen" face.
Ayesha looks very different now than a few years back. Seeing the drastic change in her look, people have claimed that the actress had gone in for a lip-job and botox.
Although she has been away from Bollywood action, Ayesha started trending on Twitter for her new look. While some were shocked to see Ayesha's latest photos, others started making fun of the actress calling her an Indian version of Kim Kardashian and Kylie Jenner, courtesy her lips.
While plastic surgery is not something uncommon among Bollywood stars, Ayesha's latest pictures show how the process can sometimes go wrong. Here are some of the Twitter reactions that followed Ayesha's photos that went viral:
@sararcasm: "Everything about Ayesha Takia is now huge. She has huge eyes, she has huge lips & of course, as you know, she has a huge idiot father-in-law."
@HijabFatma6: "Somewhere between Ayesha Takia to Aisa Kyonkiya? We all grew up."
@msarosh: "Ayesha Takia have done a pretty stupid thing with her face.
@subhashishmis2: "Gorgeous babe ayesha takia i know u r a kylie jenner fan but ur transformation goes wrong..sorry bt big lips look better on kylie than u."
@aps999: "I thought Ayesha Takia has a very pretty face why did she go under knife."
@Asif_me: "Useless Twiteratti Started Trolling Ayesha Takia. Did she purposefully spoil he face ? No. It went wrong. Stop making fun Morons"
@Smhing_: "Ffs Aysha Takia's lips n cheeks. Not yours. Let her live"
@andyact: "Everything was going fine until i saw Ayesha Takia's latest pic after the plastic surgery. Nooooooo!"
@avadsays: "Ayesha Takia's shocking plastic surgery failure should be a lesson for all heroines who want 2 change their natural luks thru plastic surgry"
@hirokjonas: "Ayesha Takia is the Indian Kim Kardashian after plastic surgery"
@pankhurie: "Ayesha Takia now looks like gareebon ki #KimKardashian"
@Vipul_Tweets: "Kim Kardashian + Kylie Jenner == AYESHA tAKIA"
WhatsApp or Ayesha Takia, Can't decide which update worst.

— Valar Morghulis (@IdiOt_B) 24 February 2017