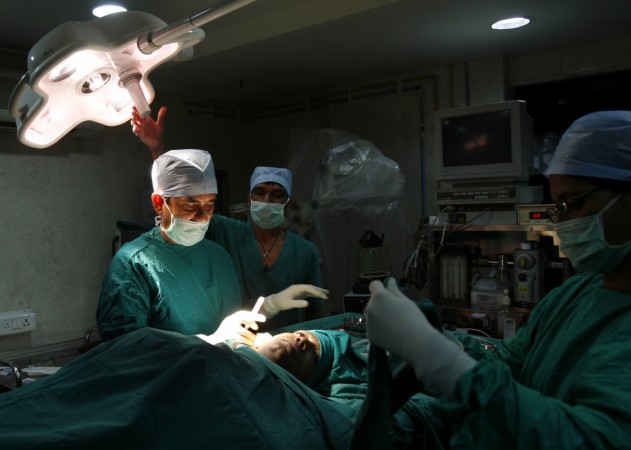 Ever been to a hospital with a slight niggle which resulted in an appointment with a surgeon, which in turn led to a surgery? Next time the doctor asks you to go under the knife, take a second opinion.
Statistics don't lie and there is another side to Chennai fast acquiring the reputation as the country's medical capital. Whether it's something as innocuous as removal of tonsils or a more complicated case of a back surgery, don't settle for it unless there are other doctors recommending the same.
A series of interviews of surgeons conducted by The Times of India reveal that patients are quite often compelled to undergo surgeries which are not required.
"We have a quota to meet every month. Many of us see patients as a potential candidate on our operating table. Only two out of five, however, agree. Many go for a second opinion - and don't return," said an orthopaedic surgeon employed with a corporate hospital.
He is among the 78 associated with the medical profession, who testified to Pune-based NGO SATHI (Support for Advocacy and Training to Health Initiatives), on the basis of which a report on corruption in health care was prepared. Twelve doctors from Chennai gave their testimonies.
The most popular surgeries are the ones which don't involve a medical emergency. "Many of these surgeries don't involve too many risks, while at the same time fetches (sic) more revenue for the hospitals," said SATHI coordinator Dr Abhay Shukla.
"A doctor said he was pulled up by the hospital administration for having only a 10 percent 'conversion rate' - referring to the number of patients who were advised to undergo surgery," said Dr Shukla. "To be fair, the doctors are not entirely at fault. For a Rs 2 lakh surgery, the doctor probably gets Rs 25,000 while the rest goes to the hospital," he added.
A cardio-thoracic surgeon meanwhile stated the pros and cons of working as a private practitioner as opposed to a corporate hospital. "It is easier to practice independently. It gives you more freedom to serve your patients' interest. But more people are drawn to the glamour attached to corporate hospitals," he said.
Former editor of the Indian Journal of Medical Ethics, George Thomas, however rued the absence of proper checks and balances in the country. "Any system that rewards a doctor for the number procedures he does is liable to abuse," he said.
The silver lining is that some patients are willing to exercise their judgement and try out alternate treatments. While one narrated how physiotherapy cured his back pain for which a surgery was recommended, another said how he decided not to go in for a cardiac surgery for his shoulder pain and that his condition improved with exercise.
There however is another point of view to the entire controversy.
"I usually recommend surgery early for the elderly as they have a lot of other conditions like diabetes and hypertension that could aggravate their problem. We undertake procedures as a precautionary measure," said Dr VS Natarajan.
In fact doctors say that patients themselves ask for a surgery at times, like in a caesarean case.
The unethical practices are also not limited to India alone. A person had gone to a clinic, not even a full-fledged hospital in the gulf country Qatar, to get a boil on his left thigh attended to. An operation was carried out, but there was a recurrence of the problem after a while.
This time around he went to a different clinic, but the treatment was the same. The entire episode took place for a third time in a different hospital; the problem still persisted.
Shockingly, when the patient wanted to see a general physician in one of the hospitals, he was not allowed to and was told to go to the surgery department instead.
On his return to India, he opted for homeopathic treatment and was cured with the minimum of fuss.