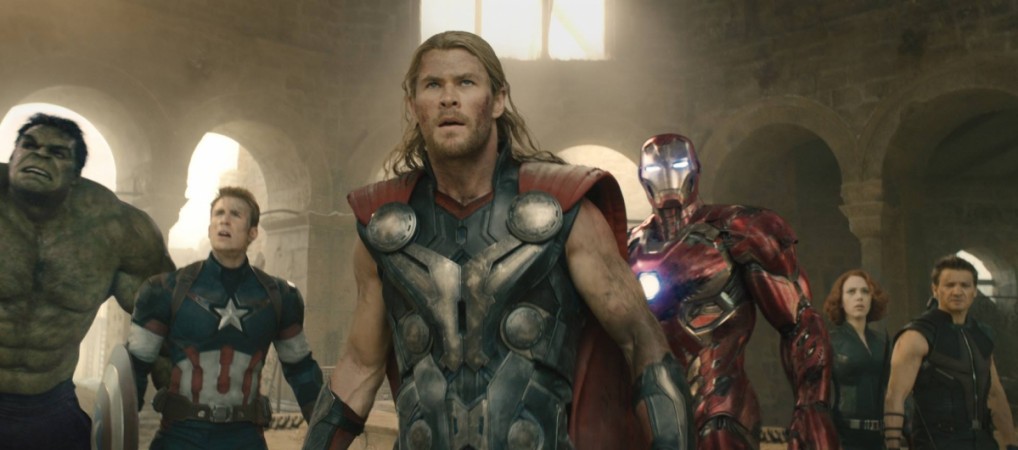 Marvel's Avengers: Infinity War directors find pleasure in teasing fans with vague images from the sets of the movie. The Russo Brothers teased fans with a picture of the trailer on day one of the Avengers sequel filming and now, the duo has shared another picture that is driving fans crazy.
With a caption-less twitter post, the image shared is sort of a netted barrier against a ray of light. But what is the barrier hiding behind the cover of the light? Is it some kind of a vault? ComicBookMovie.com speculates that it could be the same vault that fans saw Thanos retrieve the Infinity Gauntlet from during the mid-credits scene of Avengers: Age of Ultron. And it could be possible since it looks like a micro-close up of something big and spectacular.
Also Read: Logan's Hugh Jackman could be back as Wolverine! But only if the Avengers agree!
But fans have different theories to the tweet. In a number of tweet replies, fans went from speculating something as big as the speculated Thanos theory mentioned above to keeping it simple by stating that it could just be a close-up of a prop from the shooting set. Here's what the tweets say:
While the directors drive fans crazy, another cast member has been confirmed for the film. Michael Rooker posted a picture on Instagram to confirm that he is a part of the Avengers: Infinity War. The actor will be reprising his role as Yondu. Rooker's addition indicates that all eight Guardians from Guardians of the Galaxy Vol 2 will return for the epic battle against Thanos.
Avengers: Infinity War is scheduled to release on May 4, 2018.