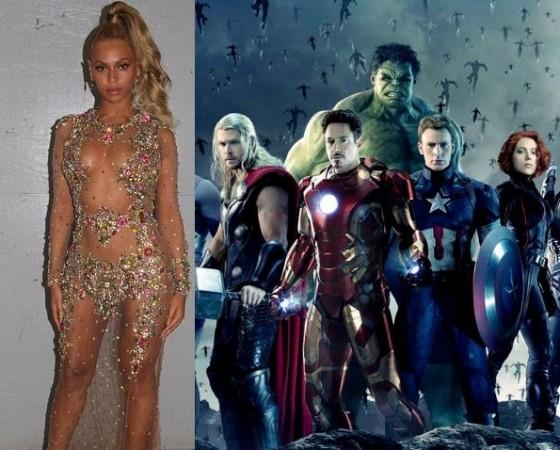 After reports suggested Beyonce had moved from New York to LA to restart her movie career, it was speculated that the singer may be part of the next "Avengers" flick. But, it has now been established that the news may not be true after all.
Casting rumours for the upcoming "Avengers" movie has set the internet into a frenzy of late. The "Single Ladies" hitmaker is reportedly in talks with Disney and Marvel to join the team of Iron Man, Hulk, Black Widow and Captain America as the next superhero.
A senior executive from Disney reportedly said, "We would love to have Beyoncé on board, almost certainly as a newcomer to the screen from Marvel's existing catalogue of comic book characters," according to Daily Star. The report further claimed that the "Halo" singer is being considered for the roles of Boom-Boom, Blink, Tigra or Hawkeye.
Meanwhile, Cinema Blend pointed out that there might be some hitch in these casting rumours and Beyonce may not be one of "Earth's Mightiest Heroes". The website highlights that Boom-Boom (the alter-ego of Tabitha Smith, a secret agent with the ability to create lethal plasma bombs with her mind) and Blink (who can teleport) are both mutants.
The two characters are associated with the X-Men, whose rights are owned by Fox. So, Marvel casting these characters looks highly unlikely, the report said.
But on the other hand, Tigra (a cat-like crime-fighter with superhuman strength) and Hawkeye (an expert in combat, including sword-fighting, archery and jujitsu) are both part of "Avengers".
If there is any truth in these rumours, then the role of Tigra is most suited for the singer.
Will Beyonce become Super "bey"? Well, we have to wait and watch.