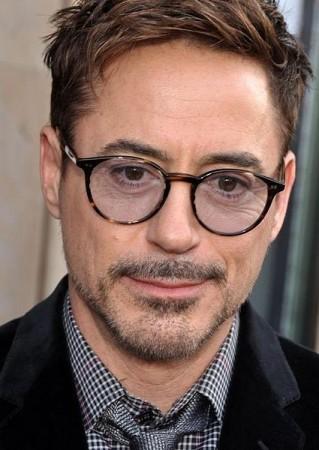 The full frontal look of Vision played by Paul Bettany in " Avengers: Age of Ultron" has been leaked on social media. A concept art had earlier hinted the look of the character but this time, the very costume has been revealed.
Interestingly, the detailed look of Vision's costume in the much-awaited "Avengers: Age of Ultron" has been posted by Twitter user @Those Nerds.
The photo of the costume is apparently taken from Slideshow Collectibles. The artwork is being used to create Hot Toys based on the Marvel film, according to a report by Movieweb. However, the company, which is making the toys, later took down the images from the social media site, hinting that it could be real.
The costume shared by @Those Nerds showed the character donning red, blue and golden colourerd outfit, and according to the reports, the costume is close to what Vision wears in the comic books.
Meanwhile, Bettany has previously played the role of Jarvis in "Iron Man". When asked about his Vision character at Comic Con, he suggested that it's a very complex character and that he is always torn between the choices he makes.
"I've got to say that the greatest thing about this job, for me, is that however much research I could do, I would never know as much about Vision and the world as Kevin Feige and Joss Whedon. So it's nice to acquiesce all responsibility of that to those guys. The thing that appealed to me is that this sort of nascent creature is being born, being both omnipotent and totally naive. The danger of that and the sort of complex nature of a thing being born that is that powerful and that fully created *claps* in a second. And the choices he makes morally are really complex and interesting. They've really managed to maintain all of that. The bit I love, the famous image of him crying, I think is really expressed kind of beautifully in this Avengers," he told iO9.
Robert Downey Jr (Iron Man) recently revealed that there are possibilities of "Iron Man 4" going on the floors.
"Avengers: Age of Ultron" Is set to open in the theaters on 1May, 2015. The cast of the film includes Aaron Taylor-Johnson, Scarlett Johansson, Robert Downey Jr., Elizabeth Olsen, Chris Hemsworth, Chris Evans, Cobie Smulders, Jeremy Renner.