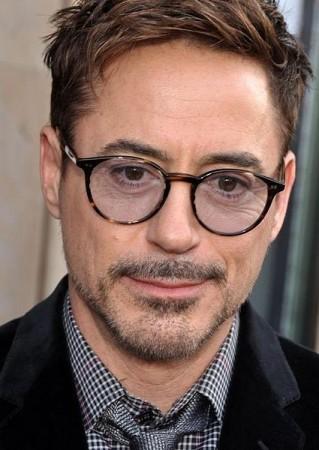 Marvel recently released the official synopsis of "Avengers: Age of Ultron." Not much information on the plot of the film is revealed so far but it is known that Robert Downey Jr., who plays Iron Man, is going to be the main character and the storyline will revolve around him.
Here is a snippet from the official synopsis of "Age of Ultron."
"Marvel Studios presents Avengers: Age of Ultron, the epic follow-up to the biggest Super Hero movie of all time. When Tony Stark tries to jumpstart a dormant peacekeeping program, things go awry and Earth's Mightiest Heroes, including Iron Man, Captain America, Thor, The Incredible Hulk, Black Widow and Hawkeye, are put to the ultimate test as the fate of the planet hangs in the balance. As the villainous Ultron emerges, it is up to The Avengers to stop him from enacting his terrible plans, and soon uneasy alliances and unexpected action pave the way for an epic and unique global adventure."
To read the remaining synopsis, click here.
If the synopsis is anything to go by, Avengers may go on a peacekeeping mission. Moreover, Vision is an old friend in a new form. The two new powerful forces, which will help Avengers avert the dangers spread by Ultron, include Wanda Maximoff, played by Elizabeth Olsen, and Pietro Maximoff, played by Aaron Taylor-Johnson.
Paul Bettany will voice Tony Stark's digital assistant Jarvis. It is also said that Scarlett Witch, the sibling of Quicksilver and the first "X-Men" character to become the part of Marvel universe, will be played by Elizabeth Olsen.
Moreover, "Age of Ultron" is not based on the book by the same name. Director Joss Whedon said that they are doing their own version in the movie.
"[That's] not the case," Whedon told MTV, adding, "We're doing our own version of the origin story of Ultron....We were crafting our own version of it where [Ultron's] own origin comes more directly from the Avengers were already know about."
The cast of the movie includes Aaron Taylor-Johnson, Chris Evans, Chris Hemsworth, Clark Gregg, Cobie Smulders, Don Cheadle, Elizabeth Olsen, James Spader, Jeremy Renner, Mark Ruffalo, Paul Bettany, Robert Downey Jr., Samuel L. Jackson, Scarlett Johansson and others.