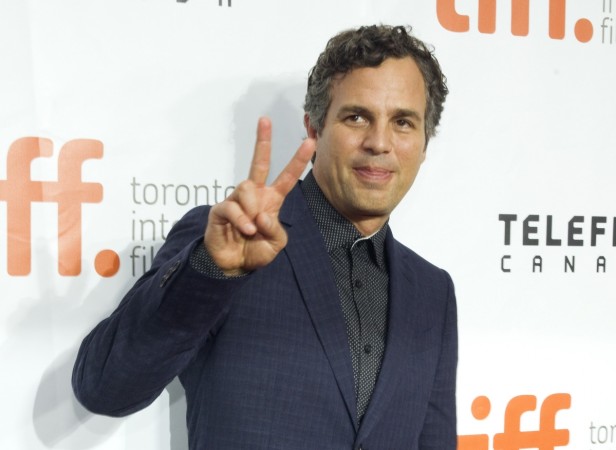 Actor Mark Ruffalo has revealed a few plot details about the upcoming "Avengers: Age of Ultron," where he will be returning as Bruce Banner, aka, Hulk.
Ruffalo revealed in a recent interview that Bruce is going to get closer to one of the Avengers, namely Natasha or Black Widow, the character essayed by Scarlett Johansson.
According to Ruffalo, Bruce and Natasha are kindred spirits and their similarities are going to bring them closer. "His relationship with Natasha deepens. There's something similar about the two of them. I see them as lost souls. They're kindred in some ways," Ruffalo told Total Film in a recent interview, reported Comic Book Movies.
The 47-year-old actor also said that Tony Stark won't be the only one responsible for creating the super villain, Ultron. Ruffalo said Bruce is also to be blamed, as the experiments he had been doing augmented Tony Stark's.
"Banner's been living in Stark Tower. They've been working side by side and Bruce has his own lab now. He's doing work that augments Tony's own, which could lead to an experiment going wrong..." Ruffalo told the outlet.
Earlier reports had held Robert Downey Jr's Tony Stark solely responsible for the creation of the lethal and dangerous villain, who embarks on a mission to wipe out humans from Earth.
As for what else is in store for Hulk, Ruffalo said that the dynamics between Bruce and Hulk will be explored. "He does feel more comfortable with himself. His confidence is getting better. But, you know, that gets shaken. His ability to handle the Hulk really gets thrown into question in this film. The hard part is coming back. Hulk doesn't want to cede his place. It's much harder to come back from being Hulk than it is to get into him. "
"Avengers: Age of Ultron" opens in theaters on 1 May 2015, and Disney has released a new image from the movie featuring the entire "Avengers" gang. The Joss Whedon-directed movie stars Robert Downey Jr., Chris Hemsworth, Mark Ruffalo, Chris Evans, Scarlett Johansson and Jeremy Renner in key roles.