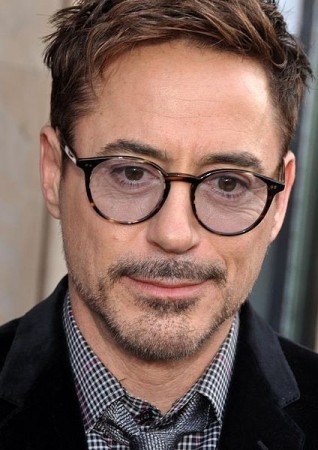 The buzz has it that the opening scene of "Avengers: Age of Ultron" will feature Avengers pillaging Hydra leader Baron von Strucker's castle. He will reportedly be hiding in the East European fort and Avengers will be shown attacking him.
Empire magazine has revealed exclusive details of the aftermath of the attack, which will reportedly be featured in the first scene of the much-anticipated sequel.
Tony Stark (Robert Downey Jr) will be shown in the drivers seat of the ship and Hawkeye (Jeremy Renner) will be seen lying on the table, holding onto his stomach. The events during the raid at Strucker's fortress reportedly leaves Hawkeye in pain.
Bruce Banner (Mark Ruffalo) will be "hulked out" while Natasha (Scarlett Johansson) tells Hulk that he saved people from dying, reported Screen Rant.

"If you hadn't been there, there would have been double the casualties," says Natasha to which Banner replies "You know, sometimes exactly what I want to hear isn't exactly what I want to hear." Natasha then asks Thor about the Hulk, who talks about the destruction caused by the latter in the battle. This has an opposite effect on Hulk/Banner, according to Cinema Blend.
The website also reported that if the scene described by the magazine is anything to go by then it seems things went out of control during the attack. Hulk's transformation could have happened unwillingly and Hawkeye's injuries indicate that Strucker could have escaped the fort.
Meanwhile, it is also expected that a scene between Stark and Steve Rogers in "Avengers: Age of Ultron" will set the stage for civil war in "Captain America: Civil War." A scene, which was revealed at one of the Marvel events last year, showed Stark and Rogers having a disagreement on the creation of Ultron, according to the website.
One of the screenwriters of "Captain America: Civil War," Stephen McFeely revealed in his interview that the tension between the two superheroes will sow seeds for civil war.
"Obviously I'm glad they put that in there, but I don't even know the relationship between when we decided to [do] Civil War and when that scene was put in, so it could just be good tension, a good scene," revealed McFeely to Collider.
"Avengers: Age of Ultron" is scheduled to be released on 1 May 2015.