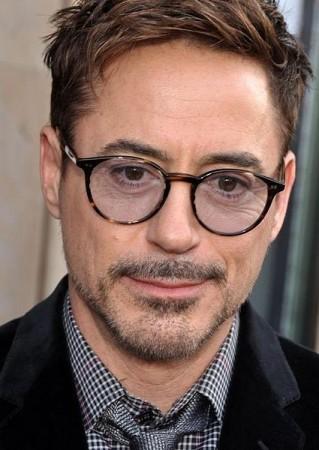 "Avengers: Age of Ultron" is one of the most awaited films of 2015. Adding to its anticipation, a new look of Iron Man's suit was recently revealed on Hot Toy's Facebook page.
In the first detailed look, Tony Stark's armour can be seen from different angles and it also seems to have a new colour scheme with gold faceplate and gold plating around the edges of the suit. Red is predominant in Tony Stark's new suit.
Another figurine is that of the damaged Iron Man suit, according to Screen Rant. Moreover, it is also being said that a series of Iron man suits will be seen in the movie, as Ultron will reportedly appear in many new forms. One of the Iron Man suits, which has already become popular, is Hulkbuster armour. He will be wearing it during his face-off with Hulk.
Meanwhile, Paul Bettany who plays J.A.R.V.I.S. and The Vision in the "Avengers: Age of Ultron," recently broke his silence about the role. He said that The Vision will posses artificial intelligence and will be an upgraded version of J.A.R.V.I.S, as reported by Comic Book. He is the new addition in the film, though he has been the voice behind J.A.R.V.I.S in the last three "Iron Man" films. Reportedly, Marvel had planned for a long time that The Vision will be first introduced in "The Avengers: Age of Ultron."
"It's a secret I've kept for about three years, which is really hard, especially with three kids. I'm contractually obliged not to talk about it. J.A.R.V.I.S will be there and so will The Vision. But I simply can't tell you any more," Bettany told Hollywood Reporter.
Not much has been revealed about The Vision. Even the looks of the android character have been kept under wraps. "Avengers: Age of Ultron" is set to open in theatres on 1 May 2015. Scarlett Witch and Quicksilver are new superheroes who have joined the teamed of Avengers against Ultron.