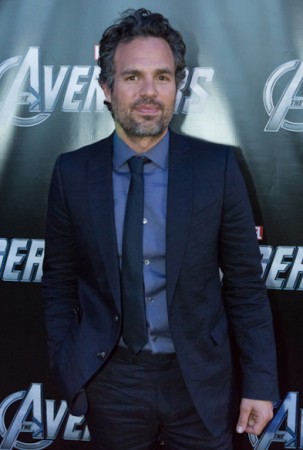 Shooting of "Avengers: Age of Ultron" is halfway done, as revealed by director Joss Whedon early this week, and a new report suggests that the movie might hit screens much before its scheduled date.
Halfway through shooting! Think I'm holding up better than usual. #yoga pic.twitter.com/lJv33FzVGH

— Joss Whedon (@josswhedon) June 1, 2014
A Movie Pilot report indicated that the possibility of a trailer being revealed during this year's Comic-Con is high and because filming is progressing without any hurdle, the superhero movie could hit screens much before May 2015.
"Avengers: Age of Ultron" has a host of characters fighting for screen space, and with Scarlet Witch and Quicksilver joining the fray, Mark Ruffalo, who plays Hulk, has ensured that he gets sufficient screen time.
"[My role's] even bigger than last time, and it's more complex and it has more layers and a bit more arc" Ruffalo told Total Film, according to Movie Pilot. "Not only that, but it seems that the motion capture process is becoming a whole lot more agreeable second time around.
"I'm really tripping on the technology of this motion-capture stuff… Now I just completely embrace it and see it as this other exciting place we can go as performers."
The opening of the film takes place in Africa where the Avengers will be seen fighting Quicksilver and Scarlet Witch along with Baron Von Strucker.
It is being rumoured that Tony Stark will bring all the Avengers under one roof and will even design special costumes for them featuring the Avengers logo. While the Black Widow will be given two new batons with the ability to shock enemies into submission, Hulk will be given a pair of stretchy pants and Hawkeye will be seen wearing a long-sleeved jacked in order to cover his guns, reported Screenrant.
As for Ultron, there will be three variations of the robots, not one, and it will be motion captured by James Spader.
On why he chose Spader for the role, director Whedon said in an earlier interview that Spader's voice was one of the deciding factors.
"Spader was my first and only choice. He's got that hypnotic voice that can be eerily calm and compelling, but he's also very human and humorous. Ultron is not Hal. Spader can play all of the levels. He's the guy to break The Avengers into pieces," Screenrant quoted Whedon as saying.